Balo Everlast Contender Backpack
PRODUCT SKU:
2,000,000VND
Mô tả
EVERLAST CONTENDER BACKPACK
(BALO EVERLAST CONTENDER)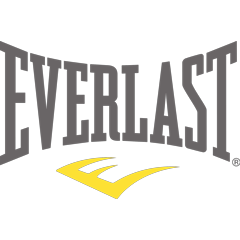 Features :
This durable and spacious backpack was designed to carry all of your training and everyday necessities.

Half zip main compartment expands to hold large equipment and includes a padded laptop sleeve and separate pocket for water bottle storage.

Vinyl lined front compartment holds additional items and includes multiple external pockets made specifically to hold gloves or shoes.

Circular ventilation panels run along the two side pockets to keep equipment dry and eliminate odors.

An open mesh section holds sweaty post workout gear and two small side zip pockets offer storage to organize smaller belongings (i.e. phone, keys, earphones, etc.).

Backpack features also include an adjustable side release buckle to fit and secure items in external pockets. 4-point adjustable shoulder straps and a full padded mesh back panel for maximum carrying comfort.

Synthetic leather with a matte finish.
---
Đặc điểm :
Một chiếc balo siêu bền và rộng rãi được thiết kế để mang theo tất cả những vật dụng cần thiết khi tập thể thao và đồ đạc cá nhân của bạn.

Một nửa ngăn chính có khóa kéo bên trong để chứa các thiết bị lớn và bao gồm một nơi đựng laptop và túi riêng để đựng chai nước.

Ngăn trước có lót nhựa vinyl chứa các vật dụng bổ sung và bao gồm nhiều túi bên ngoài được làm riêng để đựng găng tay hoặc giày.

Các tấm thông gió tròn chạy dọc theo hai bên túi để giữ cho những đồ đạc bên trong luôn khô ráo và loại bỏ mùi hôi.

Một phần lưới được mở ra để có thể chứa dụng cụ tập luyện nhỏ và hai túi zip nhỏ cho bạn có thể để những đồ vật như điện thoại, tai nghe, chìa khóa, ...

Các tính năng của balo cũng có thể dễ dàng điều chỉnh để cho phù hợp và an toàn với những món đồ bên trong. Dây đeo vai có thể điều chỉnh ở 4 điểm và mặt sau có đệm đầy đủ để mang lại sự thoải mái tối đa.

Được làm bằng da tổng hợp chất lượng cao