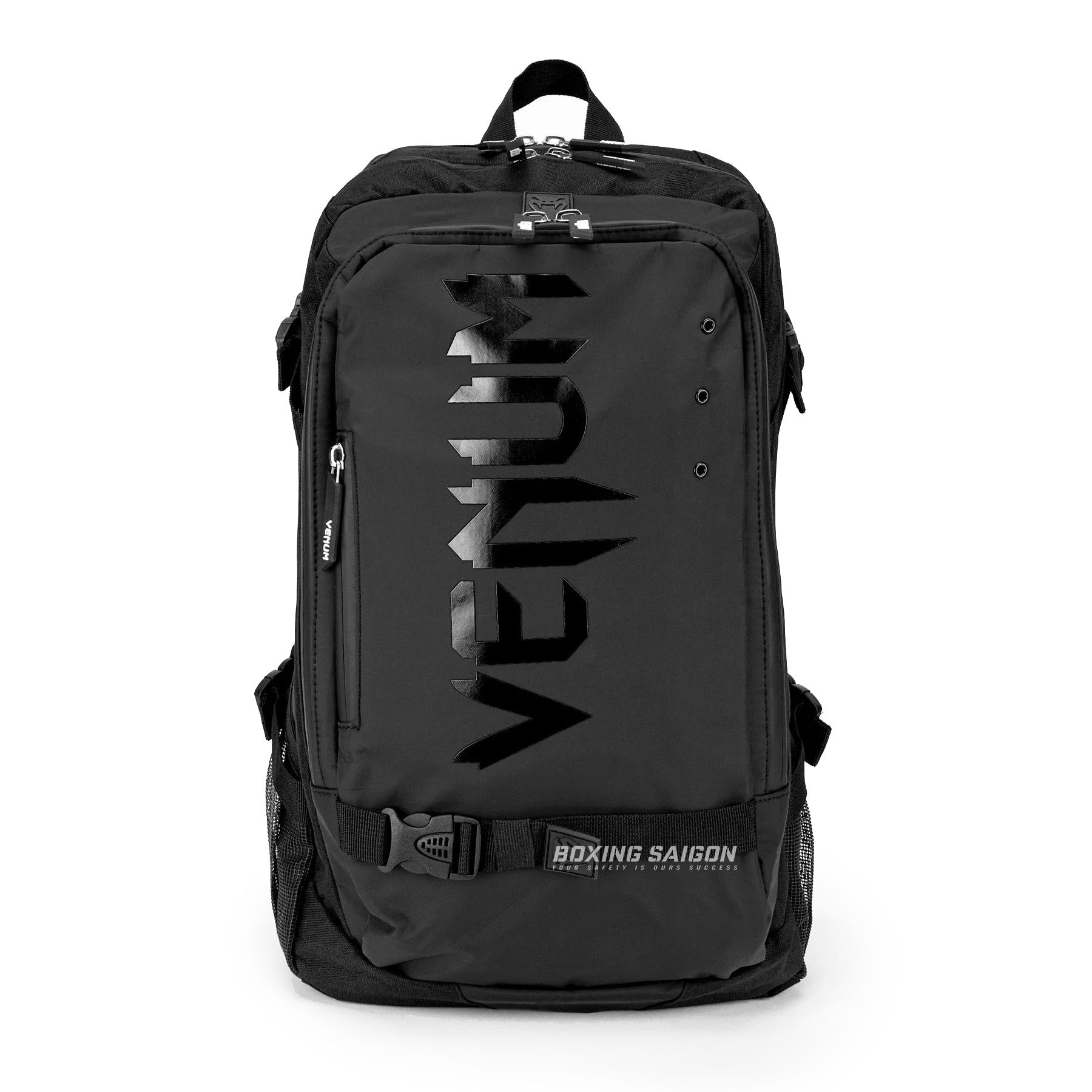 Balo Venum Challenger Pro Evo Backpack - Black
PRODUCT SKU:
1,600,000VND
Mô tả
VENUM CHALLENGER PRO EVO BACKPACK - BLACK
(BALO VENUM CHALLENGER PRO EVO - ĐEN)

Description :
The Venum Challenger Pro Evo Backpack is made up of 3 compartments to ensure ergonomic storage of your belongings.
This bag is suitable for accompanying you to the gym as well as the city.
For combat sports practitioners, it has sufficient storage capacity to carry your gloves as well as your accessories.
Its external side pockets provide additional storage for smaller items such as a tape, or a mouth guard.
On the back side, padding provides additional comfort. The shoulder straps incorporate the same comfortable padding.
The finish of this bag, like all other models, is particularly well thought out. This product will accompany you for many years.
• Composed of 3 compartments
• Venum rubber logo
• Padded strips on the back
• Adjustable straps with foam padding
• Screen printing
• External side pockets
•Venum Inscription
•Weight : 0.8kg
•Size: 300 x 500 x 150 mm
•Volume: 22.5 liters
---
Mô tả :
Balo Venum Challenger Pro Evo có 3 ngăn để đảm bảo việc cất giữ đồ đạc của bạn một cách tiện lợi.
Chiếc túi này thích hợp để cùng bạn đi tập gym cũng như dạo phố.
Đối với những tuyển thủ thể thao chiến đấu, nó có đủ dung tích lưu trữ để mang theo găng tay cũng như các phụ kiện của bạn.
Các túi bên ngoài của nó cung cấp thêm khả năng lưu trữ cho các vật dụng nhỏ hơn như băng keo hoặc miếng bảo hộ răng.
Ở mặt sau, đệm cung cấp thêm sự thoải mái. Dây vai kết hợp cùng lớp đệm êm ái.
Phần hoàn thiện của chiếc túi này, giống như tất cả các mẫu khác, đặc biệt được chăm chút kỹ lưỡng. Sản phẩm này sẽ đồng hành cùng bạn trong nhiều năm.
• Gồm 3 ngăn
• Logo cao su Venum
• Dải đệm ở mặt sau
• Dây đai có thể điều chỉnh với đệm xốp
• In lụa
• Túi bên ngoài
• Dòng chữ Venum
• Trọng lượng: 0.8kg
• Kích thước: 300 x 500 x 150 mm
• Thể tích: 22,5 lít