Băng Quấn Tay RDX Hand Wraps T17 AURA
PRODUCT SKU:
550,000VND
Mô tả
RDX HAND WRAPS T17 AURA
(BĂNG QUẤN TAY RDX T17 AURA)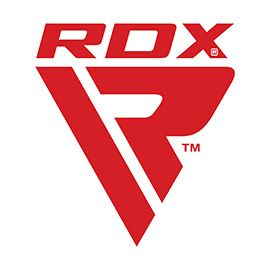 Features :
70% nylon and 30% cotton translates to ample elasticity and comfortable fit to wrap up your fists.

Mexican styled hand wraps conform to the hand while exhibiting a degree of elasticity.

4.5 meters offers extended wrap to cover more area or to reinforce existing wrap.

Thumb loop is convenient to feed thumb through without cutting into the webbing of the hand, something commonly experienced in most wraps.

Quick-EZ Hook-and-Loop efficiently attaches without losing form.
---
Đặc điểm :
70% nylon và 30% cotton mang lại độ đàn hồi cao và vừa vặn thoải mái để ôm trọn bàn tay của bạn.

Băng tay kiểu Mexico phù hợp với bàn tay đồng thời thể hiện mức độ đàn hồi tốt.

4,5 mét cung cấp đủ chiều dài để bao phủ nhiều diện tích hơn hoặc để gia cố lớp quấn hiện có.

Dây móc ngón tay cái thuận tiện để đưa ngón tay cái qua mà không cắt vào da tay, một điều thường gặp trong hầu hết các cách quấn.

Lớp băng dán đơn giản hiệu quả mà lại không bị mất hình dạng ban đầu.