Băng Quấn Tay Everlast Professional Hand Wraps 180 White - Co Giãn
PRODUCT SKU:
120,000VND
Mô tả
EVERLAST PROFESSIONAL HAND WRAPS 180 WHITE - CO GIÃN

(BĂNG TAY EVERLAST 4M5 - TRẮNG)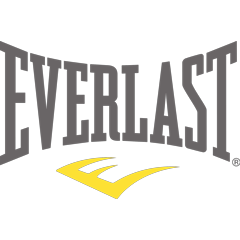 Features :
Brand: Everlast
Color: Black, Yellow, Red
Size: 180 inches (4,5 Meters)
Engineered For: Heavy Bag Workouts, Speed Bag Workout, Cardio Strike
180 inches (4,5 Meters) of machine washable cotton/spandex blend material provide breathable comfort and safety while training.
Thumb strap ensures ease of use with a hook and loop closure for a secure fit.
Anti-microbial treatment fights offensive odors and bacterial growth keeping your products safe and smelling fresh.
Featuring Everfresh technologies.
---
Đặc điểm :
Thương hiệu : Everlast

Màu sắc : Đen , vàng , đỏ

Kích thước : 4m5

Thiết kế cho việc tập luyện với bao cát , workouts , bóng tốc độ , các bài tập thể lực

Dài 4m5 với chất liệu vải cotton, vải spandex có thể giặt bằng máy và mang lại sự thoải mái , an toàn , thông thoáng khi tập luyện

Dây đeo ngón tay cái đảm bảo dễ sử dụng với băng gai dính

Chống mùi , vi khuẩn giữ cho sản phẩm luôn có mùi mới

Sử dụng công nghệ Everfresh