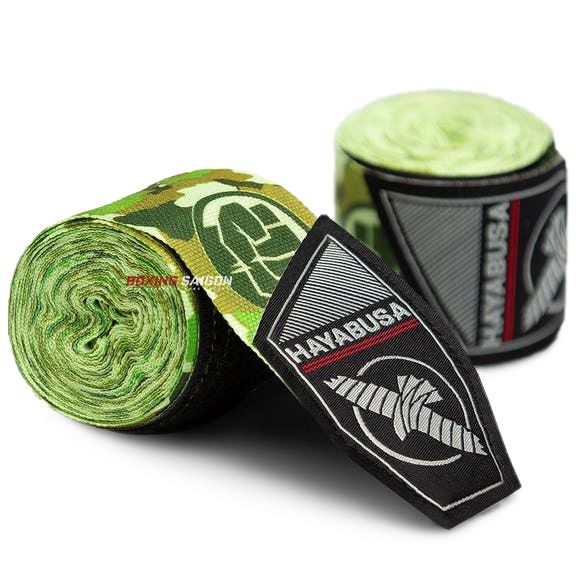 Băng Quấn Tay Hayabusa Marvel Hero Elite Hulk Hand Wraps
PRODUCT SKU:
750,000VND
Mô tả
HAYABUSA MARVEL HERO ELITE HULK HAND WRAPS
(BĂNG QUẤN TAY HAYABUSA SIÊU ANH HÙNG HULK)

Based on our Perfect Stretch Hand Wraps.
Featuring 9 unique Marvel comic book designs, these 180-inch Mexican style hand wraps are made with high-quality materials and the perfect amount of stretch. These wraps are comfortable, durable, and conform to your hands to add an essential layer of support and protection while training. Ideal for boxing, kickboxing, muay thai, & more.
Features :
Mexican style length and stretch

Starter thumb loop

Marvel hero printed patterns

Extra-wide hook & loop closure

Machine washable & dryer safe

Durable semi-elastic materials
---
Dựa trên băng tay Perfect Stretch của chúng tôi.
Với 9 thiết kế truyện tranh Marvel độc đáo, những chiếc quấn tay kiểu Mexico 4,5 mét này được làm bằng chất liệu cao cấp và độ co giãn hoàn hảo. Những mẫu băng quấn này thoải mái, bền và vừa vặn với bàn tay của bạn để có thể thêm một lớp hỗ trợ và bảo vệ cần thiết trong khi tập luyện. Phù hợp cho boxing, kickboxing, muay thai...

Đặc điểm :
Dài và căng theo kiểu Mexico

Có móc quấn ngón cái

Các mẫu in hình anh hùng Marvel

Băng dán to và chắc chắn hơn

An tâm khi dùng máy giặt và máy sấy

Chất liệu bán đàn hồi siêu bền