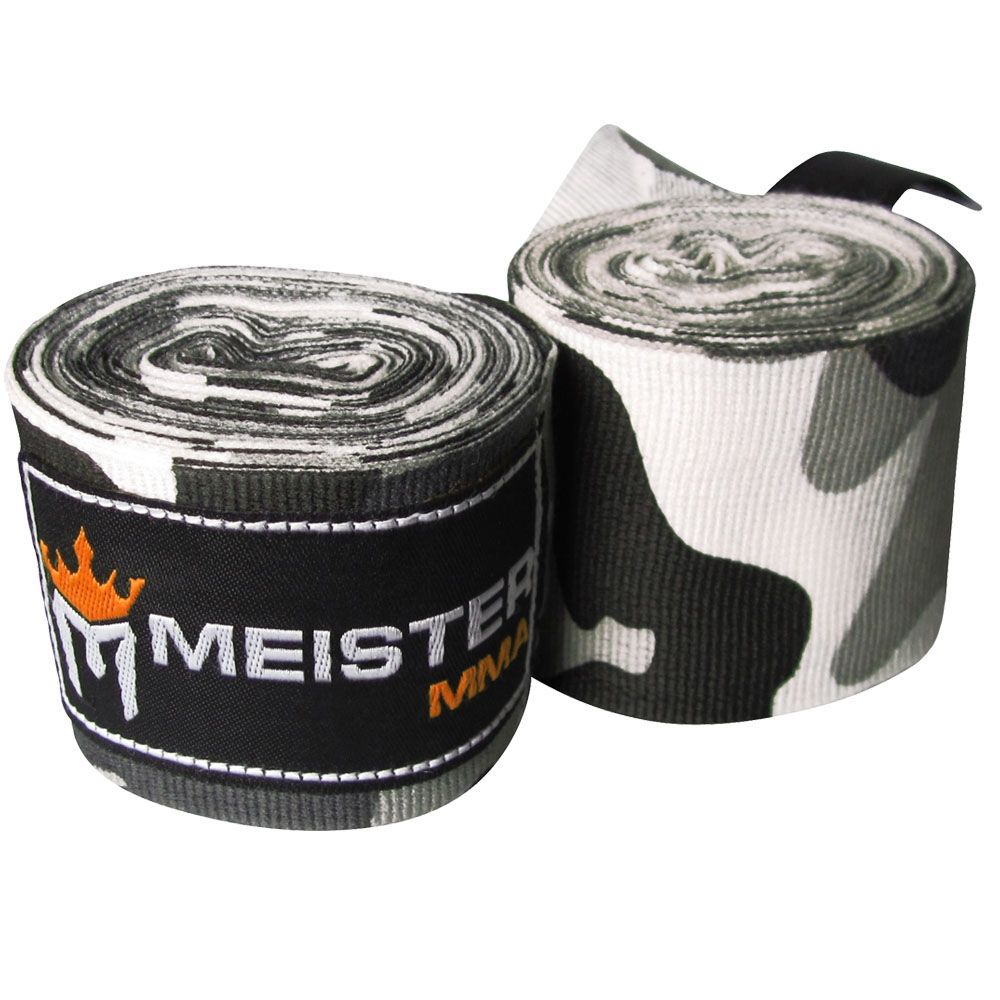 Băng Quấn Tay Meister Mma Hand Wraps 4,5M - Urban Camo Co Dãn
PRODUCT SKU:
250,000VND
Mô tả
MEISTER 180" SEMI-ELASTIC HAND WRAPS - URBAN CAMO
(BĂNG QUẤN TAY MEISTER 4M5 - URBAN CAMO)
Features :
Semi-Elastic Cotton Handwraps
Thumb Loop and Velcro Enclosure
Machine-Washable and Extremely Durable
Wrist and Knuckle Protection
ADDITIONAL DETAILS :
Meister Adult 180" Hand Wraps are full-length and ideal for MMA, Boxing, Muay Thai and other combat sports. These wraps are ideally designed to allow you to wrap a full 180" of wrist support, hand support and knuckle protection.

Constructed from a high quality cotton and spandex blend, Meister wraps also provide ideal comfortable support, allowing you to wrap to your desired tightness.
---
Đặc điểm :
Băng quấn tay Meister được làm bằng vải cotton co giãn

Phần ngón tay cái có vòng để móc ngón tay vào có dây dán để giữ chặt băng tay chắc chắn hơn

Có thể giặt bằng máy và siêu bền

Bảo vệ ngón tay và khớp ngón tay
CHI TIẾT BỔ SUNG
Băng quấn tay Meister có độ dài 4m5 vừa thích hợp và lý tưởng cho các môn MMA, Boxing, Muay Thai và các môn thể thao khác. Được thiết kế để bảo vệ cổ tay, bàn tay và khớp ngón tay.
Được làm bằng vải cotton và vải spandex chất lượng cao, cung cấp cho bạn sự thoải mái lý tưởng, cho phép bạn quấn đến độ chặt mong muốn của bạn