Băng Tay Xỏ Title Classic Limited Gel-X Hand Wraps
PRODUCT SKU: CGGW2
650,000VND
Mô tả
TITLE CLASSIC LIMITED GEL-X HAND WRAPS
(BĂNG TAY XỎ TITLE CLASSIC GEL-X)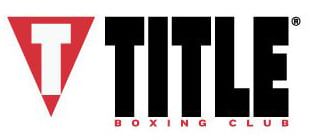 Features :
Super comfortable and conforming neoprene glove with gel knuckle and fist insert
Wear under gloves or alone in place of traditional hand wraps
Full wraparound elastic wrist strap keeps gloves secure and snug on hands
Nylon mesh inserts help allow the wraps to breathe, keeping athlete cooler and drier during training
Elastic metacarpal strap helps provide additional security to the back of hands and fist
---
Đặc điểm :
Băng tay xỏ Title với chất liệu cao su siêu thoải mái và phù hợp với những đốt ngón tay và khi bạn nắm tay lại.

Bạn có thể sử dụng thay băng quấn truyền thống, tiện lợi và dễ dàng mang vào.

Dây đeo cổ tay đàn hồi đồng thời cũng giữ cho băng tay của bạn an toàn và chắc chắn.

Có lớp lưới nylon giúp cho bàn tay của bạn thoáng khí hơn, giữ cho tay của bạn luôn khô ráo trong suốt quá trình tập luyện.

Dây đeo metacarpal đàn hồi cung cấp sự bảo vệ ở phần mu bàn tay và khi bạn nắm tay lại.