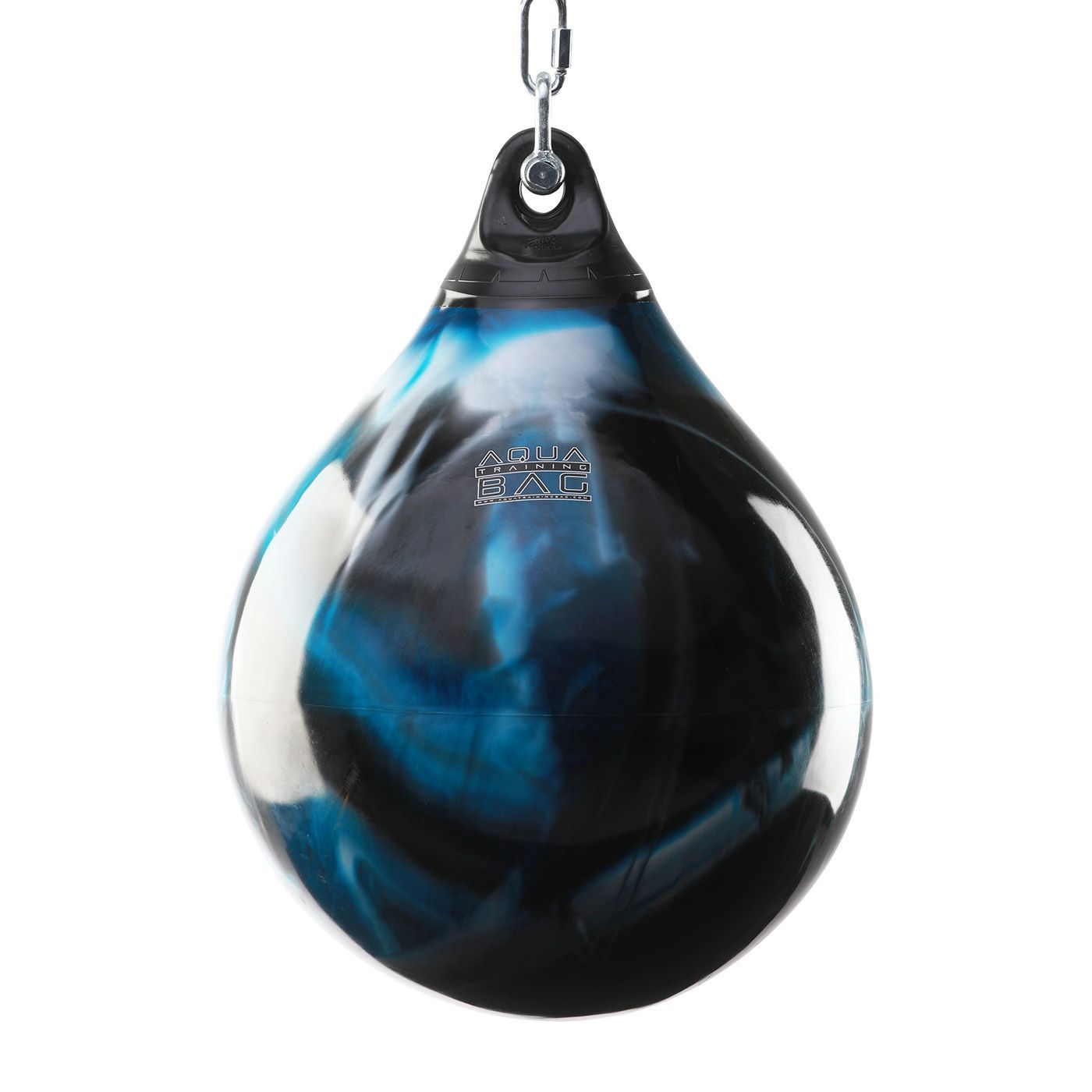 Bao Đấm Nước Aqua Punching Bag 21'' 190Lbs
PRODUCT SKU: AP190BB
7,800,000VND
Mô tả
AQUA PUNCHING BAG 21'' 190LBS
(BAO ĐẤM NƯỚC AQUA 21'')

Description :

If you are thinking about adding group boxing classes to your club, or improving upon the boxing classes you've been holding, this is the best heavy bag for the job. It has more space to work on, giving you and your members endless ways to train and to workout for longer and harder.
Aqua Heavy Bags swing insanely less than a traditional bag, so you don't have to worry about heavy bags taking other members out, or disrupting your training sessions.
Heavy Bag Specifications
Filled Weight : 190 lbs. / 86 kgs.
Shipping Weight : 15 lbs. / 6.8 kgs.
Shipping Dimensions : 30″ X 15″ X 11″
Other Attributes
UV Resistant : Yes
Waterproof : Yes
Safe for Outdoor Use : Yes, in Rain or Shine
Made in the USA : Yes
---
Mô tả :
Nếu như bạn có ý định mở thêm các lớp quyền anh vào câu lạc bộ của bạn, hoặc cải thiện kỹ năng của các vận động viên thì đây chính xác là bao đấm tốt và nặng nhất. Nó cho bạn nhiều không gian hơn để tập luyện, đồng thời cũng rèn luyện kỹ năng đào tạo để giúp các vận động viên tập luyện lâu và chăm chỉ hơn.

Với trọng lượng nặng hơn các loại khác vì thế nó cũng ít lắc lư hơn, bạn không cần phải lo lắng về việc này sẽ làm gián đoạn buổi tập của mình.
Thông số
Trọng lượng khi được đổ đầy : 86 kg

Trọng lượng vận chuyển : 6.8 kg

Kích thước vận chuyển : 76cm x 38cm x 27cm
Các thuộc tính khác
Chống tia cực tím

Không thấm nước

An toàn khi sử dụng ngoài trời bất kể là mưa hay nắng

Sản xuất : Mỹ