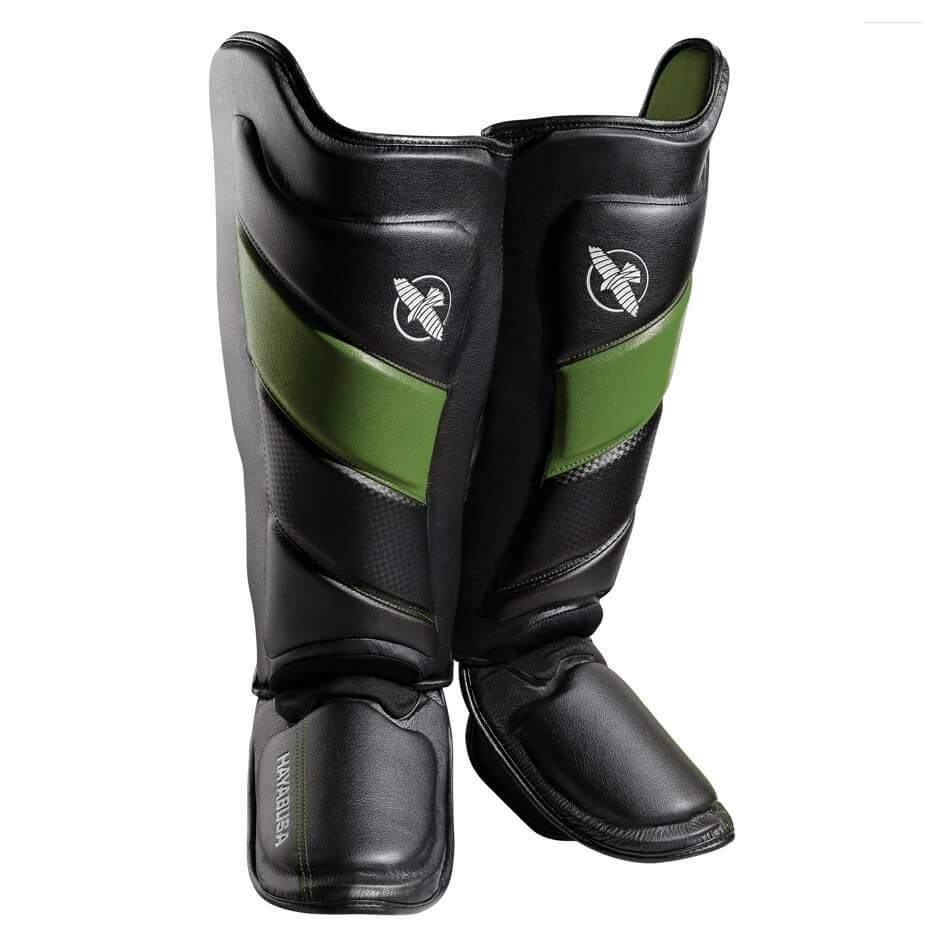 Bảo Hộ Chân Hayabusa T3 Striking Shin Guards - Black/Green
PRODUCT SKU:
3,200,000VND
Mô tả
HAYABUSA T3 STRIKING SHIN GUARDS - BLACK/GREEN
(BẢO HỘ CHÂN HAYABUSA T3 - ĐEN/XANH LÁ)

FIT AND FEEL
A comfortable, secure fit whether you're striking or blocking. Flexible and lightweight for optimal mobility and protection.
PROTECTION THAT ADAPTS
A flexible pre-curved design that stays in place no matter the intensity of training. Ergonomically aligned to contour the leg and knee, providing maximum shin protection and support with every block or strike.
CONSISTENT PERFORMANCE AND DURABILITY, STRIKE AFTER STRIKE
Hayabusa gear is built to last. The attention to detail and craftsmanship guarantees a shin guard as strong and resilient as the athletes who use it.
---
SỰ CẢM NHẬN VÀ ĐỘ VỪA VẶN
Đem lại cho bạn sự thoải mái và vừa vặn, tuyệt đối an toàn cho dù bạn tấn công hay phòng thủ. Với trọng lượng nhẹ có thể giúp bạn di chuyển linh hoạt và bảo vệ tối ưu cho chính bản thân bạn
SỰ BẢO VỆ
Với thiết kế cong, giữ nguyên vị trí chính xác với ống bàn chân của bạn trong quá trình tập luyện. Thiết kế công thái học để tạo đường viền cho chân và đầu gối đem lại sự vừa khít, cung cấp sự bảo vệ ống chân tối đa với mỗi đòn tấn công của đối thủ
HIỆU SUẤT VÀ ĐỘ BỀN
Bảo hộ chân Hayabusa được thiết kế với độ bền lâu dài. Sự chú ý đến từng chi tiết và sự khéo léo đảm bảo được sự bảo vệ mạnh mẽ và kiên cường cho các võ sĩ sử dụng nó