Bảo Hộ Chỏ Twins Egn1 Elbow Guards - Red
PRODUCT SKU: EGN1
700,000VND
Mô tả
TWINS EGN1 ELBOW GUARDS - RED
(BẢO HỘ CHỎ TWINS EGN1 - ĐỎ)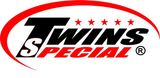 Features :
Elbow pads designed for amateurs and professionals, who are addicted to Thai boxing.
Elbow pads are distinguished by high durability, elasticity and high quality, they also do not hinder movements do not affect the process of blood circulation, have a unique anatomical shape.
Elbow does not slide, do not come off with perfectly kept.
Elbow bandage capable of qualitatively protect elbow fighter. For a solid fixation problems provided Velcro.
---
Đặc điểm :
Bảo hộ chỏ được thiết kế đều được dành cho nghiệp dư và chuyên nghiệp, những người đam mê môn quyền anh.
Bảo hộ chỏ được phân biệt bởi độ bền cao, độ đàn hồi và chất lượng cao, chúng cũng không ngăn các chuyển động ảnh hưởng tới việc lưu thông máu, và có hình dạng khớp với bộ phận cơ thể.
Khuỷu tay chống trượt và luôn giữ ở vị trí khuỷu tay ban đầu.
Bảo vệ tuyệt đối tránh chấn thương cho các võ sĩ. Có phần băng dán để tăng sự chắc chắn.