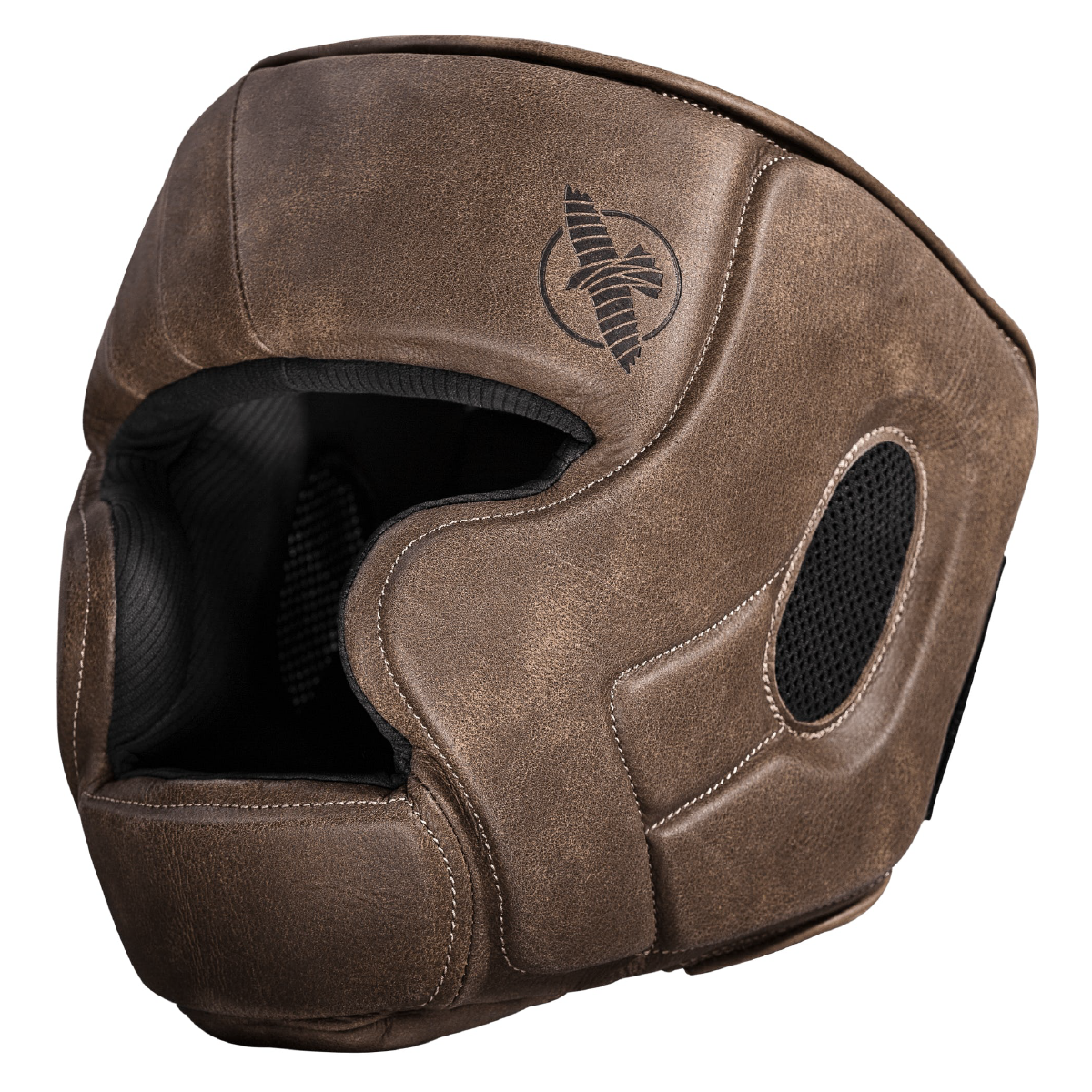 BẢO HỘ ĐẦU HAYABUSA T3 KANPEKI HEADGEAR
PRODUCT SKU:
4,200,000VND
Mô tả
HAYABUSA T3 KANPEKI HEADGEAR
(BẢO HỘ ĐẦU HAYABUSA T3 KANPEKI)

State of the art equipment that lets you strike harder, train longer and perform better. The T-Cross strap system ensures a secure, comfortable fit. Flexible and lightweight, with wider field of view and a low-profile surface to help deflect strikes. Full face coverage and integrated chin cup for maximum protection. Hand-crafted, 100% full grain leather. And antimicrobial technology keeps the headgear fresh, longer.
FIT AND FEEL
A comfortable, secure fit that stays in place no matter how hard you train. Flexible and lightweight with an open top and inner lining that helps you stay cool under the most grueling conditions.
PROTECT YOUR MOST IMPORTANT ASSET
The full coverage design adjusts and protects like no other while the wide field of view and low-profile surface will help keep you on your feet.
CONSISTENT PERFORMANCE AND DURABILITY, STRIKE AFTER STRIKE
Hayabusa gear is built to last. The attention to detail and craftsmanship guarantees headgear as strong and resilient as the athletes who use it.
---
Bảo hộ đầu Hayabusa T3 Kanpeki cho phép bạn tấn công mạnh mẽ hơn, luyện tập lâu hơn và hoạt động tốt hơn. Với dây đeo T-cross giúp cho bạn đảm bảo vừa vặn, thoải mái. Trọng lượng nhẹ khiến cho bạn di chuyển linh hoạt hơn với tầm nhìn rộng hơn và bề mặt cấu hình thấp để giúp làm lệch hướng đấm của đối thủ. Bảo vệ toàn diện và phần cằm có lớp đệm dày được bảo vệ tối đa. Được làm thủ công hoàn toàn bằng 100% da nguyên khối. Với công nghệ kháng khuẩn giúp cho mũ luôn tươi mới và bền hơn.
SỰ CẢM NHẬN VÀ ĐỘ VỪA VẶN
Đem lại sự thoải mái và an toàn và luôn nằm ở vị trí chính xác để bảo hộ đầu khi đang trong quá trình luyện tập. Linh hoạt và gọn nhẹ với lớp lót bên trên và bên trong giúp bạn luôn thoải mái, mát mẻ trong những điều kiện khắc nghiệt nhất
BẢO VỆ PHẦN QUAN TRỌNG NHẤT
Một sự bảo vệ hoàn hảo dễ dàng điều chỉnh và không giống như những loại khác trên thị trường - lớp đệm dày sẽ luôn bảo vệ và giúp bạn đứng vững
HIỆU SUẤT VÀ ĐỘ BỀN
Bảo hộ đầu Hayabusa được thiết kế với độ bền lâu dài. Sự chú ý đến từng chi tiết và sự khéo léo đảm bảo sự bảo vệ mạnh mẽ và kiên cường đối với các võ sĩ sử dụng nó