Bảo Hộ Răng Damage Control Sharpie ( Ei ) Dmo
PRODUCT SKU:
850,000VND
Mô tả
DAMAGE CONTROL MOUTHGUARD SHARPIE ( EI ) DMO
(BẢO HỘ RĂNG DAMAGE CONTROL SHARPIE ( EI ) DMO)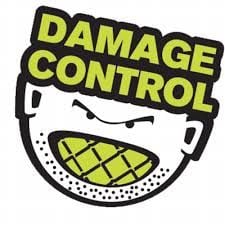 Our Extreme Impact boil and bite mouth guard is made with Damprotech™ technology. This mouth guard has a fit that hugs snug to your teeth for better breathability, and shock dispersion. Our customers love the fit and feel of this mouth guard as it locks to your teeth for better breathing.
Features :

Comes with a mouth guard carrying case
Available in Adult Sizes
---
Bảo hộ răng Damage Control được thực hiện với công nghệ độc quyền Damprotech™ đem lại sự bảo vệ chắc chắn cho bạn. Loại này có một khớp nối ôm sát vào răng của bạn để thở tốt hơn và chịu được những lực tác động mạnh. Hầu hết các khách hàng đều yêu thích khi sử dụng loại này vì nó đem lại sự thoải mái và có cảm giác an toàn khi đeo nó, đồng thời cũng dễ dàng thở hơn trong quá trình tập luyện.
Đặc điểm :
Đi kèm với nó là một hộp đựng răng

Có sẵn size dành cho người lớn