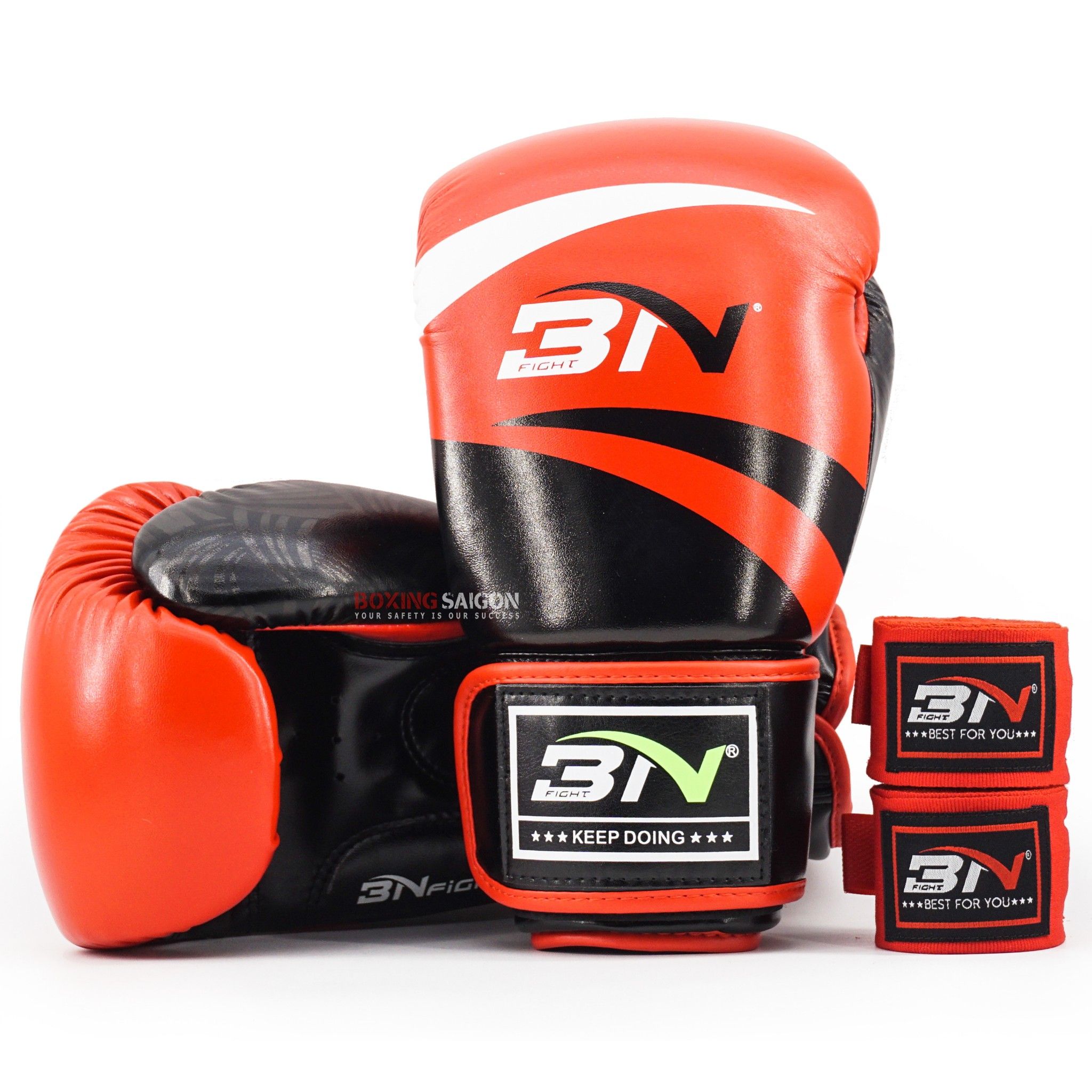 Combo Găng Tay Bn (Đỏ) + Băng Quấn Tay Bn 5M
PRODUCT SKU:
500,000VND 630,000VND
Mô tả
COMBO BN BOXING GLOVES +
HANDWRAPS - ĐỎ
(COMBO GĂNG TAY BN + BĂNG QUẤN TAY BN - ĐỎ)

Features :
Products Type : Boxing Gloves.

Material : PU.

Protect your knuckle during training.

Nylon piping for comfortable and keeping your hands dry.

Full moisture wicking.

Length : 5m

Made from elastic cotton

The company equip the box with handwraps inside increased aesthetic

The feeling of extremely smooth wrapping is an advantage.
---
Đặc điểm :
Loại sản phẩm: Găng tay tập boxing.

Chất liệu da tổng hợp cao cấp.

Bảo vệ khớp ngón tay trong quá trình luyện tập.

Công nghệ lỗ thông gió sử dụng để giữ bàn tay mát mẻ và khô thoáng.

Cung cấp độ ẩm thấm hút cũng như bảo vệ kháng khuẩn để găng tay khô thoáng và có độ bền cao hơn.

Băng quấn tay BN sở hữu độ dài 5m

Chất liệu vải co dãn dày dặn

Được hãng trang bị hộp đựng làm tăng tính thẩm mỹ

Cảm giác khi quấn cực kì êm ái là một lợi thế.