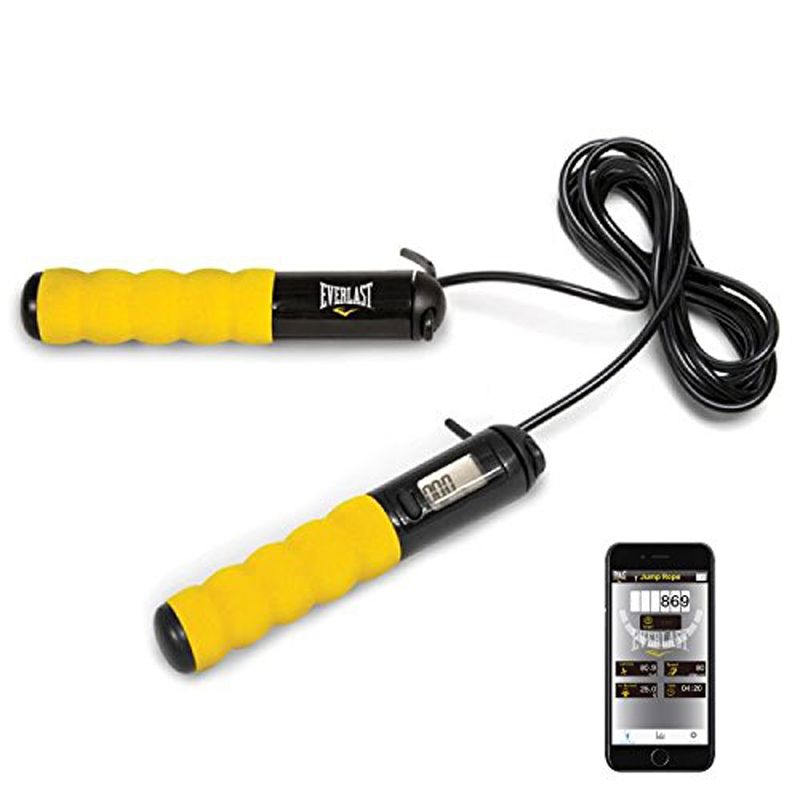 Dây Nhảy Everlast Smart Fit Bluetooth Jump Rope
PRODUCT SKU:
990,000VND
Mô tả
EVERLAST SMART FIT BLUETOOTH JUMP ROPE
(DÂY NHẢY EVERLAST SMART FIT BLUTOOTH)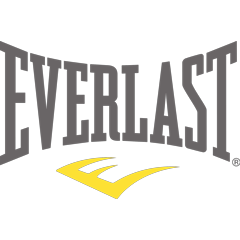 Tone your muscles and burn calories with this Bluetooth-enabled jump rope. Set a daily target and track your progress with the free Everlast Smart F.I.T. App, including the number of skips and skipping duration, calories and fat burned, and average speed.
Features :
Durable and adjustable rope length
Set daily target by phone APP for skips,
calories burned and activity duration
Built-in real-time clock
4-day data memory
Flex foam grip handles. Non-slip anti-sweat and washable

Easy to read LCD display
Rubberized control button
Low-energy consumption technology
Additional Details
Includes 2 AAA batteries
Bluetooth 4.0
Includes Protective Bag
Specifications
Bluetooth 4.0
Operating Range: 33ft/10m
Standby time: 200 hours
---
Làm săn chắc cơ bắp và đốt cháy calo bằng dây nhảy có hỗ trợ Bluetooth. Đặt mục tiêu hàng ngày và theo dõi tiến trình của bạn với ứng dụng Everlast Smart F.I.T, bao gồm số lần phải nhảy và thời gian nghỉ, lượng calo và chất béo đã được đốt cháy và tốc độ trung bình
Đặc điểm :
Sợi dây bền và bạn có thể dễ dàng điều chỉnh độ dài của dây

Đặt mục tiêu hàng ngày của bạn qua ứng dụng trên điện thoại để có thể kiểm soát được tiến trình tập luyện

Đồng hồ thời gian được tích hợp thêm

Bộ nhớ dữ liệu có thể chứa tối đa 4 ngày

Tay cầm xốp, dễ dàng nắm lại và thoải mái, chống trượt bởi mồ hôi và có thể giặt




Bạn có thể đọc những con số dễ dàng trên màn hình LCD

Nút điều khiển cao su

Đồng thời công nghệ này không chiếm quá nhiều năng lượng để tiêu thụ
Chi tiết bổ sung

Bao gồm 2 cục pin AAA

Bluetooth 4.0

Và có túi bảo vệ đi kèm
Thông số kỹ thuật

Bluetooth 4.0

Phạm vi hoạt động : 33ft / 10m

Thời gian chờ đợi : 200 giờ