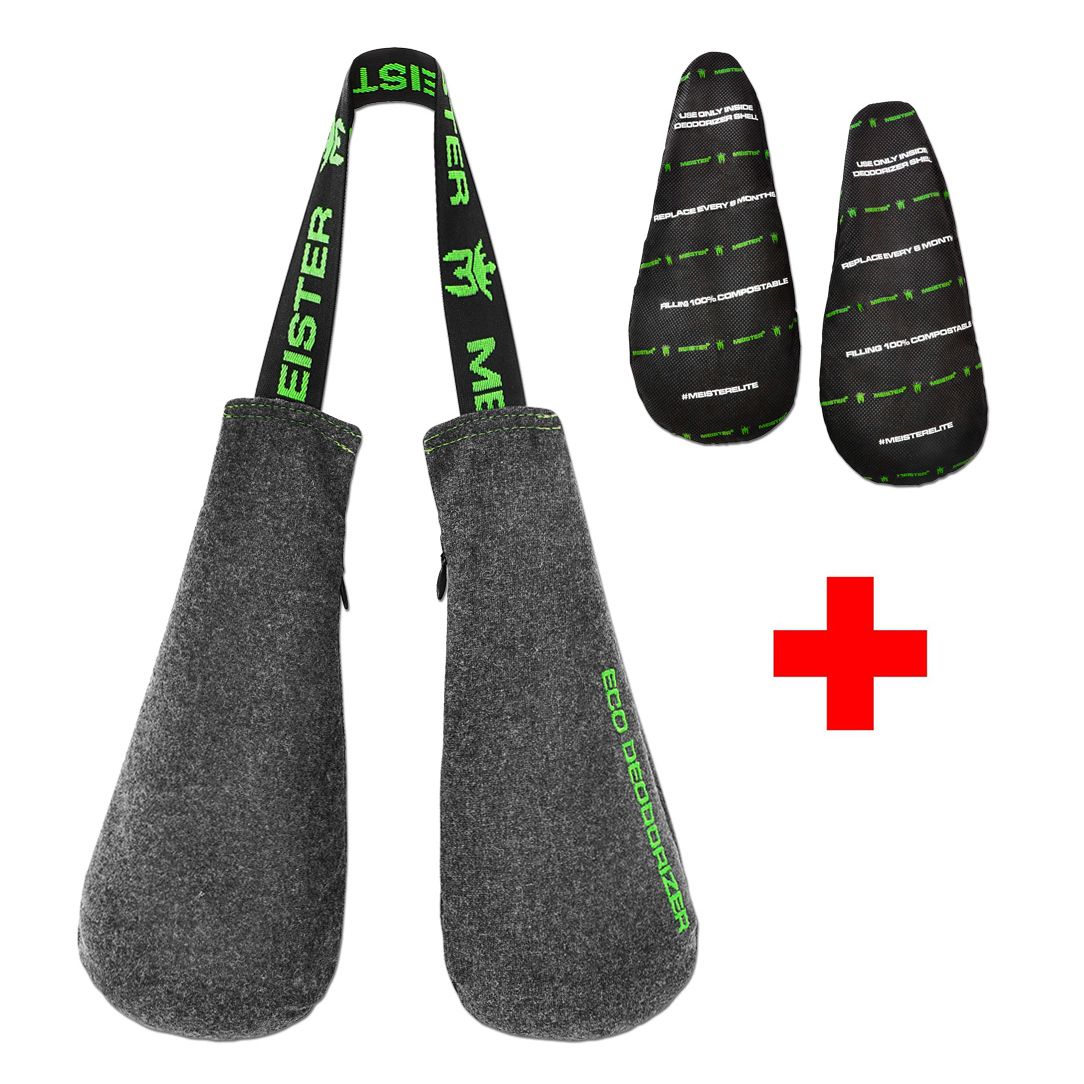 Khử Mùi Găng Meister Shoe & Glove Eco Deodorizer - 1 Year Supply
PRODUCT SKU:
620,000VND
Mô tả
KHỬ MÙI GĂNG MEISTER SHOE & GLOVE ECO DEODORIZER
1 YEAR SUPPLY
PRODUCT FEATURES
The most effective and eco-friendly solution to smelly shoes & gloves!

Highly absorbent filling outperforms other deodorizers. Leaves fresh lasting scent

Increases life of shoes and gloves by reducing sweat breakdown

Patent-pending design is unlike any other on the market

High quality flannel shell is machine washable

Nunchucks design keeps pairs together

Each refill lasts 6 months (1 year supply included!)

Compostable design - empty used refills into your garden
ADDITIONAL DETAILS
Smelly shoes and gloves are no match for the latest innovation from Meister. Introducing the Meister Eco Deodorizer: the highly effective and reusable solution to sweat stink in your shoes and large sports gloves. This patent-pending deodorizer works unlike any other on the market!
Constructed from high quality flannel and reinforced double stitching, the Eco Deodorizer is filled with highly absorbent and aromatic deodorizing blends. These superior fillings draw moisture through the porous flannel and leave your shoes and gloves smelling refreshed. The Eco Deodorizer nunchucks design slides perfectly into a pair of shoes, boots, cleats, boxing gloves, goalie gloves, hockey gloves, lacrosse gloves, ski gloves and more!
Unlike other deodorizers, the Meister Eco Deodorizer is designed to be washed, refilled and reused. The inner filling sachets are designed to last and be replaced every 6 months. The flannel shell features hidden zippers to allow quick and easy replacement. Used refills can be emptied into your garden and even the sachet material is biodegradable.
Included inside is 1 filled Eco Deodorizer flannel shell + 1 set of refill sachets - a one year supply! (Additional refills sold separately)
Upgrade to the latest innovation in powerful deodorizing, and stop wasting your money on ineffective products that end up in the landfill.