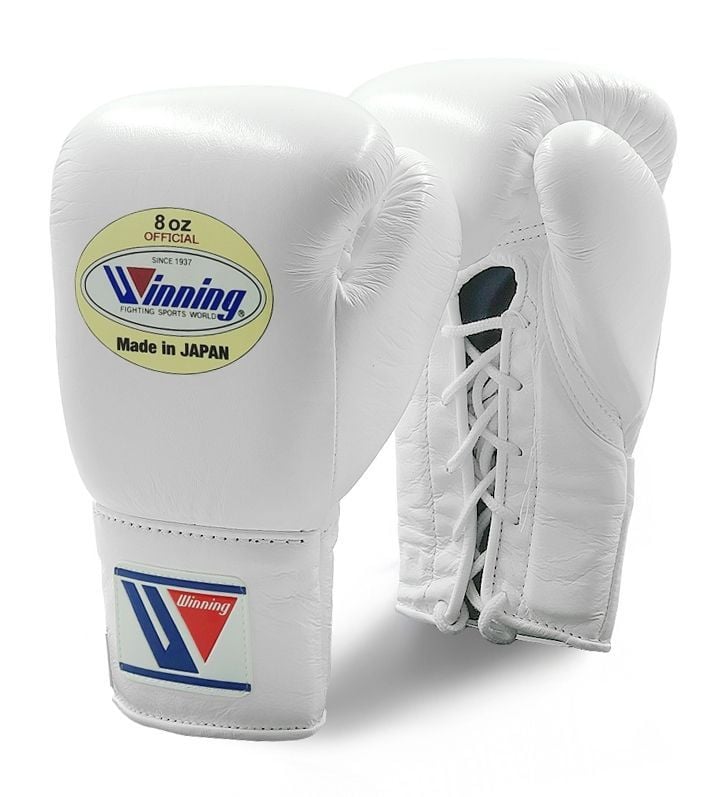 Găng Tay Boxing Winning Pro Fight Laces Gloves - White
PRODUCT SKU: MS-300
8,200,000VND
Mô tả
WINNING LACE PRO FIGHT BOXING GLOVES - WHITE
(GĂNG TAY WINNING THI ĐẤU CỘT DÂY - TRẮNG)
Winning boxing gloves are one of the best boxing gloves in the world. Handcrafted in Japan with premium leather and hand-stitched to create an ergonomic fit. They have rigorous quality control and only release the best quality. Purchase the gloves tried and proven by amateur and professional boxers.
Features:
Handstitched
Made of premium japanese leather
Ergonomic with perfect hand posture
Well padded to protect hands during striking
Made in Japan
---
Găng tay đấm bốc Winning là một trong những nhãn hiệu tốt nhất trên thế giới. Được làm thủ công tại Nhật Bản với da cao cấp và được gia công trực tiếp thủ công để tạo ra sự phù hợp dựa trên "Công thái học". Được kiểm soát chất lượng nghiêm ngặt và chỉ phát hành những sản phẩm chất lượng tốt nhất.
Đặc điểm:
Gia công thủ công
Được làm từ loại da cao cấp Nhật Bản
Công thái học tạo nên sự phù hợp với tư thế tay
Phần đệm ổn định bảo vệ tay trong khi luyện tập
Sản xuất tại Nhật Bản