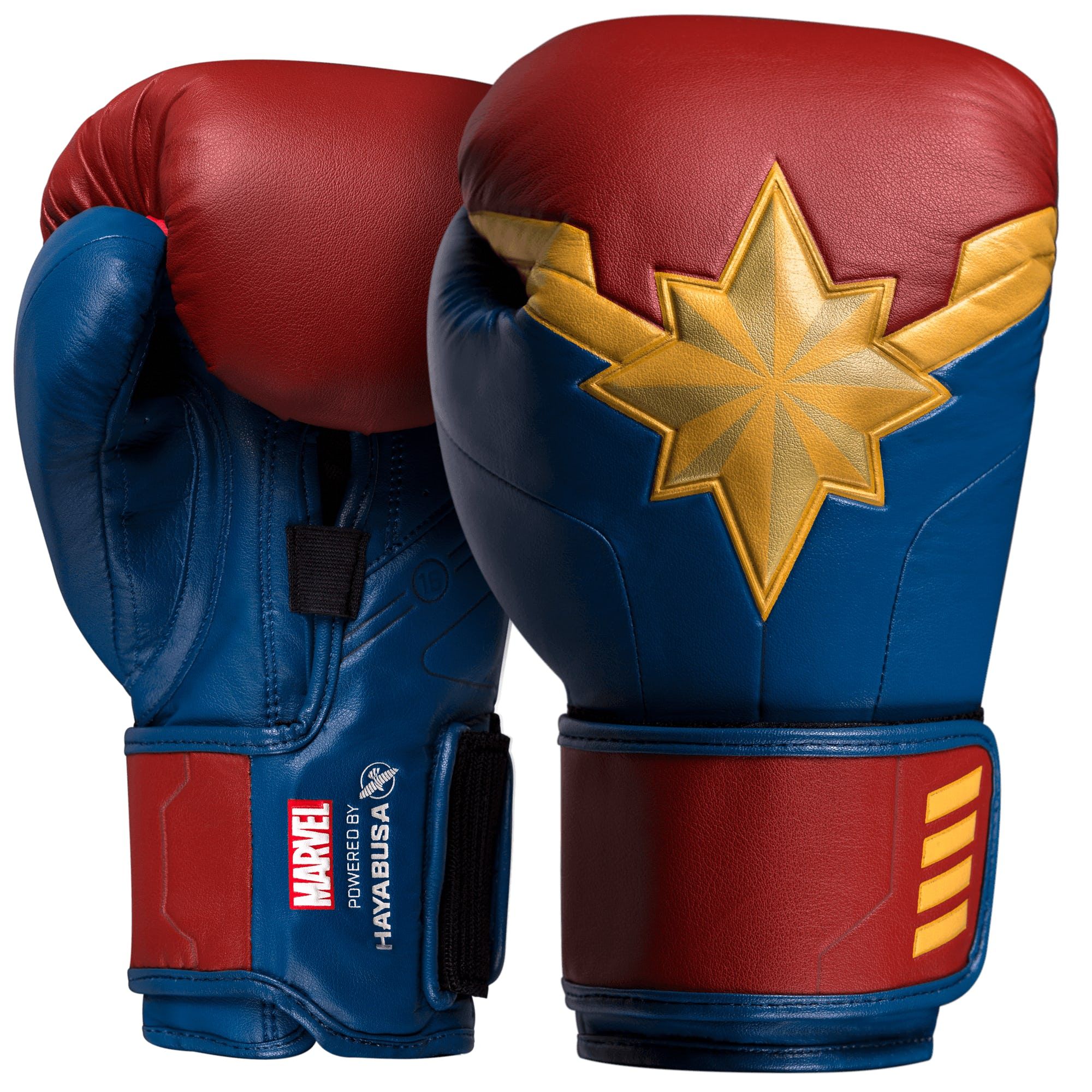 GĂNG TAY LIMITED EDITION HAYABUSA CAPTAIN MARVEL
PRODUCT SKU:
8,200,000VND
Mô tả
HAYABUSA CAPTAIN MARVEL LIMITED EDITION
(GĂNG TAY HAYABUSA CAPTAIN MARVEL PHIÊN BẢN GIỚI HẠN)

Through the great sacrifice, Carol Danvers now serves as one of Earth's mightiest heroes. The strong colors, lines, and design of the Captain Marvel glove will leave you feeling powerful.
These gloves were based on our bestseller T3 design, giving you the wrist support, hand protection, & comfort/fit you need.
Features :
Industry-leading wrist support
Versatile custom fit by Dual-X™
Proprietary foam composition
Ultra durable microfiber leather
Odor-resistant antimicrobial lining
Certificate of authenticity
---
Thông qua sự hy sinh cao cả , Carol Danvers hiện tại là một trong những anh hùng mạnh nhất trái đất. Màu sắc, đường nét và thiết kế mạnh mẽ của găng tay Captain Marvel sẽ khiến bạn cảm thấy mạnh mẽ.
Những chiếc găng tay Hayabusa x Marvel được dựa trên thiết kế của dòng găng T3 được coi là bán chạy nhất của hãng , nó mang đến cho bạn một sự bảo vệ tuyệt vời , hỗ trợ cổ tay cực kỳ tốt và đem lại sự thoải mái , vừa vặn mà bạn cần.
Đặc điểm :
Hỗ trợ cổ tay hàng đầu

Phù hợp với tay , linh hoạt khi điều chỉnh với công nghệ Dual-X™

Sử dụng lớp đệm độc quyền

Được làm với da tổng hợp cao cấp siêu bền

Bao gồm lớp lót kháng khuẩn , chống mùi

Có giấy chứng nhận xác thực về dòng găng này