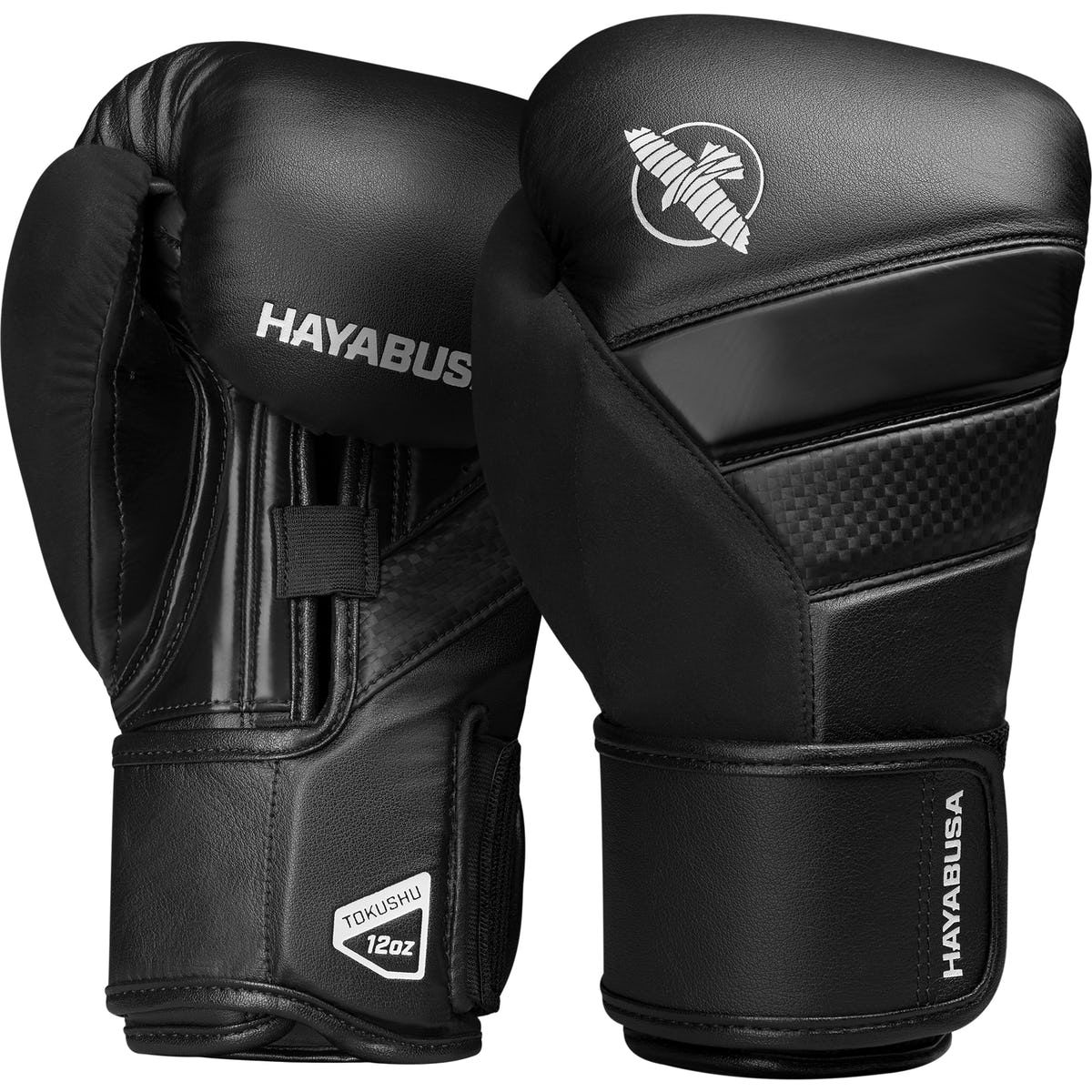 Găng Tay Hayabusa T3 Boxing Gloves - Black/Black
PRODUCT SKU:
3,300,000VND
Mô tả
HAYABUSA T3 BOXING GLOVES - BLACK/BLACK
(GĂNG TAY HAYABUSA T3 - ĐEN)

Features:
5 layer foam structure that doesn't require break in. Designed to deliver the best performance for bag work and sparring.

DUAL-X closure system provides lace-like fit. Best in class wrist support delivered by the 4 interlocking splints at the back of the hand.




Hand crafted with top of the line engineered PU leather delivers superior crack, abrasion and tear resistance.

Antimicrobial lining technology inhibits bacteria growth to minimize odor. Quickly eliminate sweat with our microfiber thumb.

Our professional boxing gloves are perfect to use as boxing training gloves, kickboxing gloves, heavy bag gloves and sparring

.
---
Đặc điểm:
Cấu trúc đệm 5 lớp được thiết kế để mang lại hiệu suất tốt nhất cho việc luyện tập với bao cát và đấu tập.

Với thiết kế miếng dán cổ tay 4 lớp hỗ trợ đắc lực cho việc bảo vệ cổ tay

Với lớp da PU cao cấp mang đến khả năng chống rạn nứt, mài mòn và chống rách cao.

Công nghệ lót kháng khuẩn được cải thiện để giảm thiểu mùi hôi.

Hãng cam kết là tốt hơn cả da động vật, được xử lý 8 lần để trở thành thành phẩm