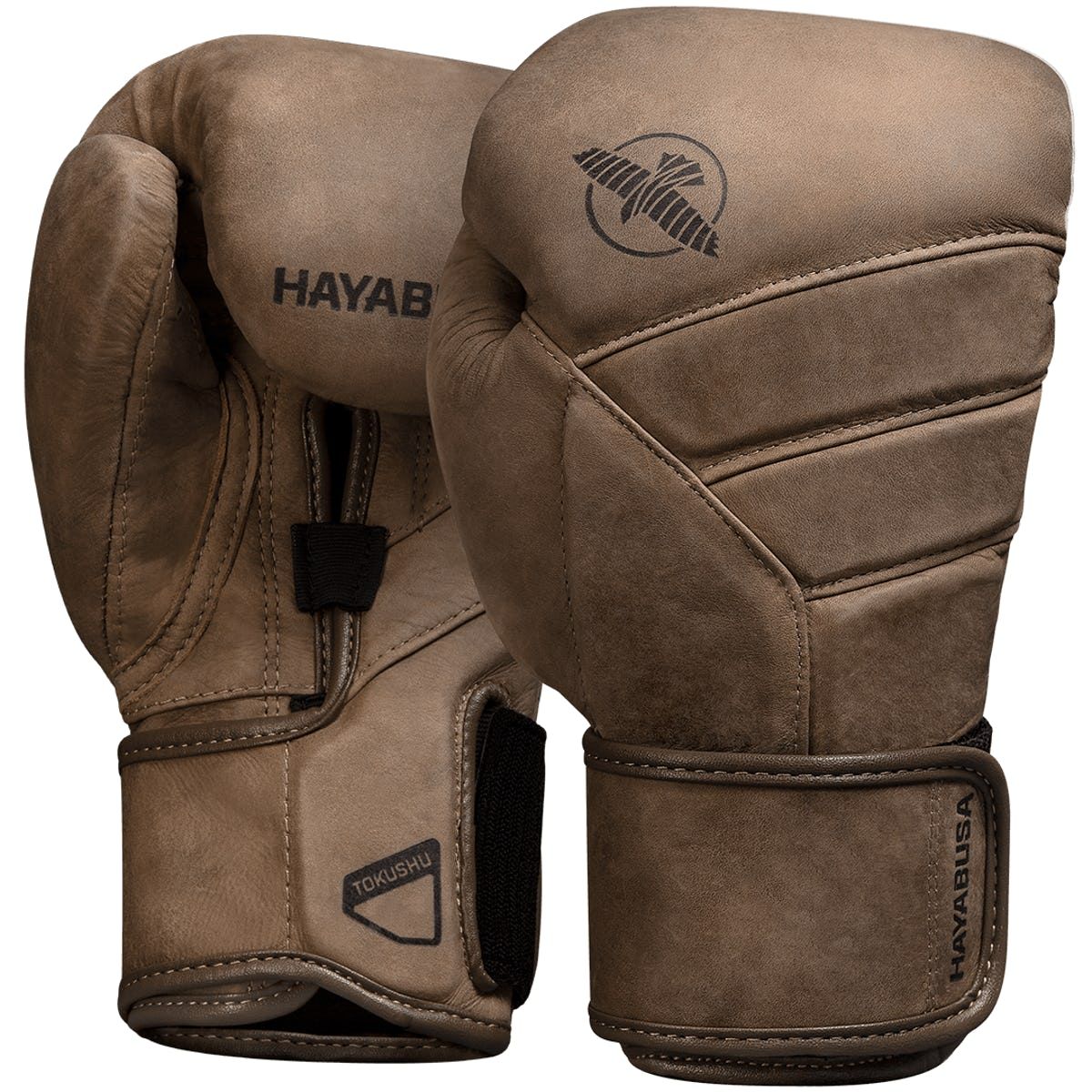 Găng Tay Hayabusa T3 Lx Boxing Gloves - Vintage
PRODUCT SKU:
4,200,000VND
Mô tả
HAYABUSA T3 LX BOXING GLOVES
(GĂNG TAY HAYABUSA T3 LX)

The best boxing gloves in the world are now handcrafted with luxurious full-grain Italian leather. Renowned for its incredible wrist support, the T3 design provides the best hand protection on the market. T3 LX offers a customized, secure fit using dual straps that supports proper, more powerful punches. Awarded "Best Boxing Gloves" by Men's Health Magazine.
Features :

Luxurious full-grain Italian leather
Splints keep your wrists aligned
Multi-layer foam for the best knuckle protection

Lining that stays fresh for longer with XT2® fabric
---
Găng tay đấm bốc tốt nhất trên thế giới hiện được làm thủ công với da Ý nguyên khối. Nổi tiếng với khả năng hỗ trợ cổ tay đáng kinh ngạc, mẫu thiết kế T3 cung cấp khả năng bảo vệ tay tốt nhất trên thị trường. Mẫu T3 LX cung cấp cho bạn tùy chỉnh phù hợp, an toàn bằng cách sử dụng dây đeo kép hỗ trợ cho các cú đấm được mạnh mẽ hơn. Găng tay Hayabusa được trao giải " Găng tay đấm bốc tốt nhất " ở tạp chí Sức Khỏe Nam Giới
Đặc điểm :
Được làm bằng chất liệu da Ý nguyên khối


Có phần nẹp để cổ tay của bạn luôn thẳng hàng, đảm bảo an toàn tuyệt đối, không bị trật cổ tay

Đệm dày nhiều lớp mang lại sự chống chịu cao và bảo vệ các đốt ngón tay




Lớp lót bên trong giúp cho bàn tay của bạn luôn khô ráo với vải độc quyền XT2®