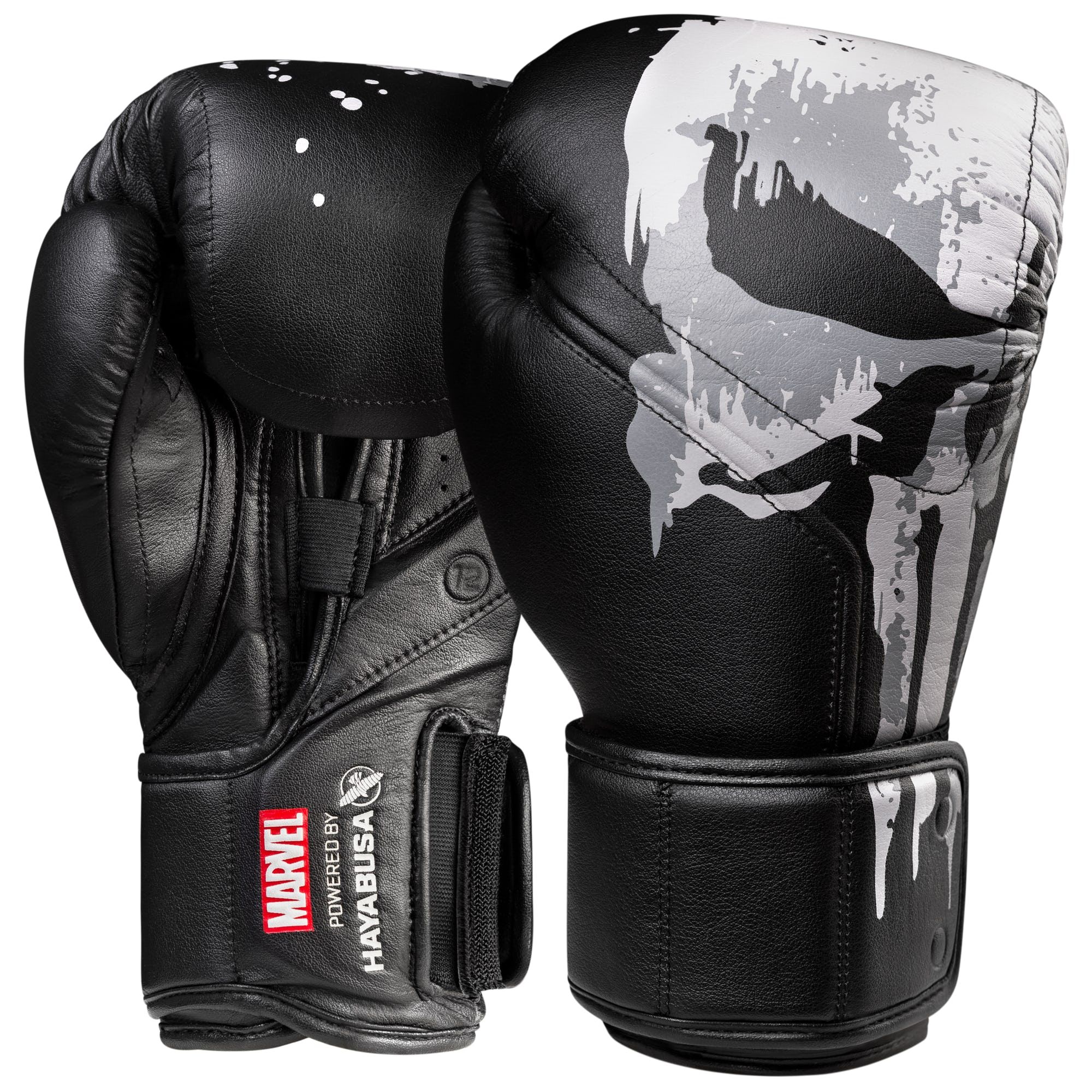 Găng Tay Limited Edition Hayabusa The Punisher
PRODUCT SKU:
8,200,000VND
Mô tả
HAYABUSA THE PUNISHER LIMITED EDITION BOXING GLOVES
(GĂNG HAYABUSA THE PUNISHER PHIÊN BẢN GIỚI HẠN)

This relentless, determined, and ruthless anti-hero was born from pain and loss yet, he found a purpose. The Punisher gloves were inspired by Frank Castle's tactical, black-ops combat gear. The dark rugged design is accompanied by Frank's signature warning to all who oppose him, the Punisher skull.
These gloves were based on our bestseller T3 design, giving you the wrist support, hand protection, & comfort/fit you need
Features :

Industry-leading wrist support
Versatile custom fit by Dual-X™
Proprietary foam composition
Ultra durable microfiber leather
Odor-resistant antimicrobial lining
Certificate of authenticity
---
Là 1 người anh hùng quyết tâm chiến đấu không ngừng , sự quyết tâm và tàn nhẫn được sinh ra từ nỗi đau và mất mát, anh đã tìm thấy được mục đích của mình. Găng tay Hayabusa The Punisher được lấy cảm hứng từ thiết bị chiến đấu và chiến thuật của Frank Castle . Thiết kế gồ ghề tối tăm đi kèm với sự cảnh báo với chữ ký của Frank cho tất cả những ai phản đối anh ta, với tên gọi Hộp sọ Punisher.
Những chiếc găng tay Hayabusa x Marvel được dựa trên thiết kế của dòng găng T3 được coi là bán chạy nhất của hãng , nó mang đến cho bạn một sự bảo vệ tuyệt vời , hỗ trợ cổ tay cực kỳ tốt và đem lại sự thoải mái , vừa vặn mà bạn cần.
Features :
Hỗ trợ cổ tay hàng đầu

Phù hợp với tay , linh hoạt khi điều chỉnh với công nghệ Dual-X™

Sử dụng lớp đệm độc quyền

Được làm với da tổng hợp cao cấp siêu bền

Bao gồm lớp lót kháng khuẩn , chống mùi

Có giấy chứng nhận xác thực về dòng găng này