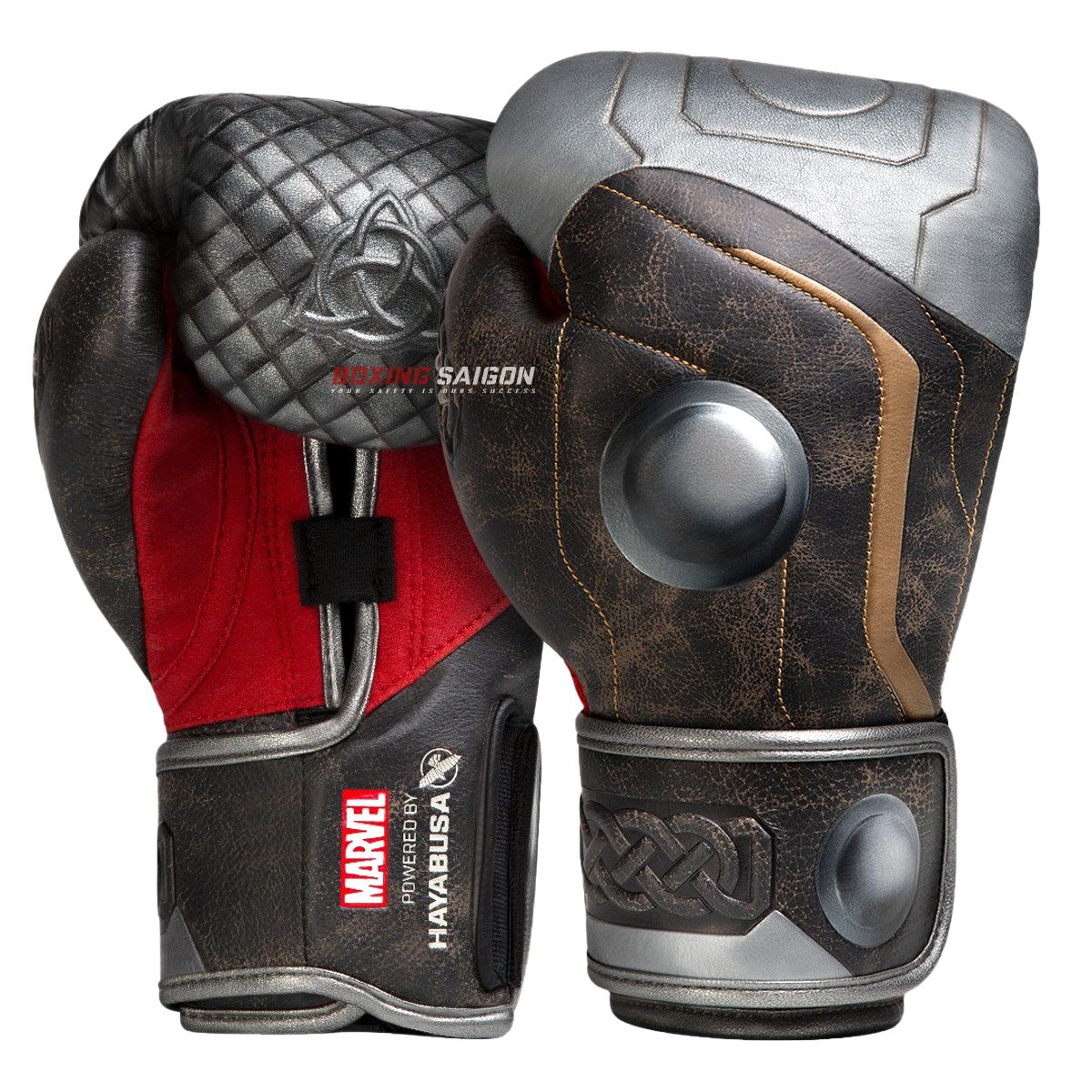 Găng Tay Limited Edition Hayabusa Thor
PRODUCT SKU:
8,200,000VND
Mô tả
HAYABUSA THOR LIMITED EDITION BOXING GLOVES
(GĂNG TAY HAYABUSA THOR PHIÊN BẢN GIỚI HẠN)

The mighty Thor is the dedicated leader of Asgard and a symbol of bravery. As the god of thunder and wielder of Mjölnir, his duty is to protect the realms and its people. Using two unique designs, these gloves were made to reflect Thor's classic armor, Asgardian heritage, and iconic hammer.
These gloves are based on our award-winning T3 gloves, giving you the wrist support, hand protection, & comfort/fit you deserve.
Features :
Custom Thor design with intricate hero details

Dual-X interlocking wrist strap closure for a perfect fit

World-renowned splinted support for wrist alignment

Multi-layer technology foam composition for ultimate knuckle protection

Ultra soft temperature regulating lining keeps your hands cool

Unparalleled material & build quality

Hayabusa X Marvel certificate of authenticity
---
Anh hùng Thor là vị vua tận tụy của Asgard và là biểu tượng của lòng dũng cảm. Là vị thần sấm sét và là người nắm giữ búa thần Mjölnir, nhiệm vụ của anh ấy là bảo vệ các vương quốc và người dân. Sử dụng hai thiết kế độc đáo, những chiếc găng tay này được tạo ra để thuật lại bộ giáp cổ điển của Thor, di sản Asgardian và chiếc búa mang tính biểu tượng.
Những chiếc găng tay này dựa trên găng tay T3 từng đoạt giải thưởng của chúng tôi, mang đến cho bạn sự hỗ trợ cổ tay, bảo vệ bàn tay và sự thoải mái / vừa vặn mà bạn xứng đáng có được.
Đặc điểm :
Thiết kế của anh hùng Thor được tùy chỉnh với các chi tiết phức tạp

Băng dán cổ tay Dual-X lồng vào nhau để vừa vặn hoàn hảo

Nổi tiếng thế giới với nẹp hỗ trợ để căn chỉnh cổ tay

Công nghệ kết hợp mút xốp nhiều lớp để bảo vệ khớp ngón tay tối ưu

Lớp lót điều chỉnh nhiệt độ siêu mềm giúp tay bạn luôn mát mẻ

Chất liệu hoàn hảo và thiết kế đỉnh cao

Chứng nhận xác thực của Hayabusa X Marvel