Găng Tay Rdx Training Leather-X Mma Grappling Gloves - Blue
PRODUCT SKU: GGR-T7U
850,000VND
Mô tả
RDX TRAINING LEATHER-X MMA GRAPPLING GLOVES - BLUE
(GĂNG TAY MMA RDX TRAINING LEATHER-X - XANH DƯƠNG)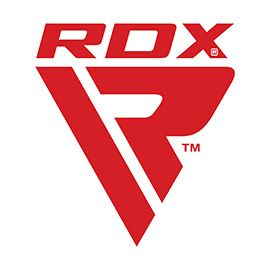 RDX grappling gloves are made using Maya Hide™ for improved resilience. The gloves incorporate Polymax contoured Tri-Slab™ PC3™ padding in knuckle extended to fingers for shock-absorption. The gloves come with bi-layered Quick-Ez™ Velcro closure system for wrist support
Features :
Made with Maya Hide™ for improved lifetime and resilience
Polymax contoured Tri-Slab™ PC3™ padding for added shock absorption
Wraparound bi-layered Quick-Ez™ Velcro closure system for snug fit
Incorporates the traditional QD-1™ lining for moisture wicking ability
Ergonomically designed wrist joint padding with D.Cut™ palm architecture and thumb loop
---
Găng tay RDX được chế tạo bằng công nghệ Maya để cải thiện khả năng phục hồi. Găng tay kết hợp với miếng đệm Tri-Slab™ PC3™ có đường viền Pollymax ở đốt ngón tay chống shock tốt. Găng tay đi kèm với băng dán cổ tay chắc chắn cho việc bảo vệ cổ tay tốt hơn.
Đặc điểm :
Được làm bằng công nghệ Maya để cải thiện tuổi thọ của găng và khả năng phục hồi tốt hơn

Găng tay kết hợp với miếng đệm Tri-Slab™ PC3™ có đường viền Pollymax ở đốt ngón tay chống shock tốt

Băng dán cổ tay 2 lớp cho sự vừa khít ở cổ tay

Kết hợp với lớp lót QD-1™ cho khả năng thấm hút ẩm

Đệm cổ tay được thiết kế công thái học với kiến trúc lòng bàn tay và vòng ở những ngón tay cái