Găng Tay Ringside Women'S Cut Imf Tech™ Sparring Gloves - White/Blue/Grey
PRODUCT SKU:
2,400,000VND
Mô tả
RINGSIDE WOMEN'S CUT IMF TECH™ SPARRING GLOVES - WHITE/BLUE/GREY
(GĂNG TAY NỮ RINGSIDE IMF - TRẮNG/XANH/XÁM)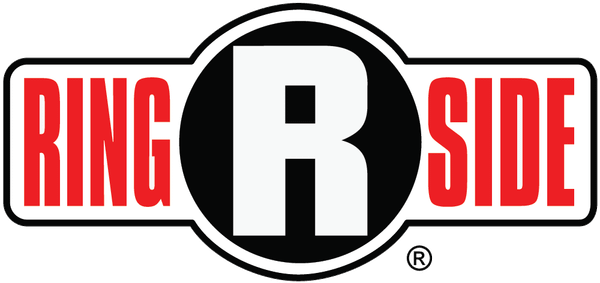 Female fighters can now rest easy in knowing that there is a glove specifically made for them.

The sleek and compact design caters exactly to a woman's needs.
Features :
A leather/textured vinyl combo shell provides durability and good looks
Injected-molded foam padding protects the user
A 4" wide-- hook & loop-- wrap-around strap secures the wrist in place
The exclusive vinyl overlay webbing on the underside
Complete with an attached thumb
Carries the very same shock-dispersing capabilities as a standard 16 oz. sparring glove.
Provides additional reinforcement during impact

---
Những võ sĩ nữ có thể yên tâm khi giờ đây Ringside đã sản xuất riêng găng tay đấm bốc dành cho họ
Thiết kế nhỏ gọn và đẹp mắt đáp ứng chính xác nhu cầu của người phụ nữ.
Đặc điểm :
Được làm bằng da thật kết hợp với nhựa vinyl cung cấp độ bền và cho vẻ ngoài ưa nhìn

Đệm xốp đúc cho sự bảo vệ chính xác và an toàn hơn

Dây đeo cổ tay rộng 10,16cm với lớp băng dán chắc chắn luôn cho sự cố định của găng luôn ở vị trí ban đầu

Lớp nhựa phủ vinyl độc quyền tại mặt lòng bàn tay

Phần ngón tay cái được thiết kế đi kèm để tránh những trường hợp chấn thương ngón tay trong quá trình luyện tập

Găng tay Ringside dành cho nữ này mang khả năng phân tán shock tương tự với găng tiêu chuẩn thường với kích cỡ 16oz

Được trang bị thêm lớp đệm dày để có thể chịu được những tác động mạnh