Găng Tay Title Distressed Glory Training Gloves
PRODUCT SKU:
2,000,000VND
Mô tả
TITLE DISTRESSED GLORY TRAINING GLOVES

(GĂNG TAY TITLE DISTRESSED GLORY)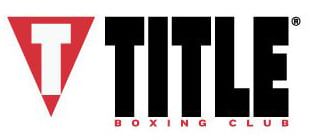 Super durable and stylish full-grain distressed leather training gloves are crafted with pride and glory to go the distance round after round.

Professionally contoured and anatomically correct inner foam at the fist for a more natural and comfortable hand position while training.

An unbelievable combination of incredibly protective, powerful and high shock-suppression inner foams for the ultimate training and sparring gloves for athletes at all levels.

Added angled wraparound wrist strap is padded on the palm side for additional defensive needs and blocking punches while training.

A full hook-and-loop attachment on the back of the wrist strap affords an snug and secure fit every time.

Moisture wicking inside liner helps wick moister away from the skin and keep athlete drier and cooler during action.



---
Đặc điểm :

Siêu bền và cực kỳ phong cách với da thật tốt nhất được làm ra với niềm tự hào và vinh quang.

Lớp đệm bên trong chuyên nghiệp và chính xác về mặt thiết kế nắm tay một cách tự nhiên và thoải mái hơn trong khi tập luyện.

Một sự kết hợp hoàn hảo của lớp đệm bên trong bảo vệ cực kỳ tốt , mạnh mẽ và chống shock tốt trong quá trình tập luyện và đấu tập tối ưu hóa cho các vận động viên.

Băng dán cổ tay được trang bị thêm một lớp đệm phía bên trong lòng bàn tay để tăng thêm nhu cầu phòng thủ và đỡ chặn những cú đấm khi tập luyện.

Băng gai dính quấn xung quanh cổ tay tạo ra sự vừa vặn và an toàn phù hợp với mọi lúc.

Độ ẩm thấm hút bên trong lớp lót giúp thấm hút mồ hôi giữ cho vận động viên luôn có cảm giác thoáng mát khi hoạt động.