Găng Tay Title Gold Series Select Training Gloves
PRODUCT SKU:
1,500,000VND
Mô tả
TITLE GOLD SERIES SELECT TRAINING GLOVES
(GĂNG TAY TITLE GOLD SERIES SELECT TRAINING)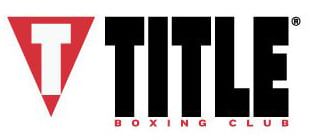 Features :

Durable engineered leather cover and exclusive molded foam over the fist and knuckles with impact-resistant core

All new design – cut a little longer fin the wrist and cuff with anatomically contoured inner fist

Full wraparound adjustable hook-and-loop wrist strap

Includes and integrated double weave nylon mesh air release panel in the upper palm

Complete with an ultra-comfort moisture-wicking inside hand liner




---
Đặc điểm :
Bao da kỹ thuật bền và có lớp đệm độc quyền trên nắm tay và đốt ngón tay với lõi chống shock.

Tất cả các thiết kế mới , đều cắt 1 một chút ở cổ tay với nắm tay bên trong có đường viền.

Băng gai dính quấn xung quanh cổ tay

Bao gồm và kết hợp thêm lưới nylon ở bên trên lòng bàn tay.

Bên trong lòng bàn tay có bấc thấm hút ẩm cực kỳ thoải mái.