GĂNG TAY TITLE MMA CAGE & COMPETITION GLOVES
PRODUCT SKU:
900,000VND
Mô tả
TITLE MMA CAGE & COMPETITION GLOVES
(GĂNG TAY MMA TITLE)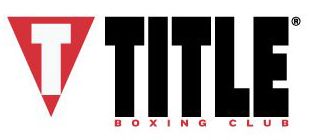 Features :

All-leather design with 3/4" of layered padding designed for amateur and professional competition.

Open palm design with padded reinforced fingers for the best in security, protection, extended wear and a multitude of offensive and defensive uses.

Complete with leather hook-and-loop wrist strap to keep gloves securely on wrist and hands.

Sold in pair.
---
Đặc điểm :
Được thiết kế hoàn toàn bằng da thật với lớp đệm dày gần 2cm được thiết kế để dành cho các cuộc thi đấu nghiệp dư và chuyên nghiệp.

Thiết kế lòng bàn tay mở với các ngón tay được gia cố thêm các lớp đệm để mang lại sự bảo vệ tốt nhất, chống mài mòn và vô số các công dụng phòng thủ và tấn công.

Hoàn thành với dây đeo cổ tay kết hợp băng gai dính để giữ găng tay luôn nằm ở vị trí cố định trên cổ tay đồng thời hỗ trợ cổ tay tránh những trường hợp chấn thương xảy ra.

Bán theo cặp.