Găng Tay Twins Bgvl3-3T Velcro Gloves - Grey/Black/Orange
PRODUCT SKU:
1,650,000VND
Mô tả
TWINS BGVL3-3T VELCRO BOXING GLOVES - GREY/BLACK/ORANGE
(GĂNG TWINS BGVL3-3T - XÁM/ĐEN/CAM)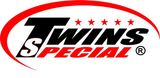 Features :
Custom designed 3-Tone design.

Twins velcro boxing gloves are designed for maximum hand and wrist protection during training sessions. Great all-round use gloves ideal for use on pads, bags and for sparring.

Attached thumb design for safety and to protect from injuries.

Durable velcro wrist strap for gives a secure, comfortable fit and ensures long lasting gloves that will really last the distance.

The original classic Twins gloves that have led the way in muaythai, pro boxing and MMA for many years.

Made from high grade Thai leather.
 
---

Đặc điểm :
Thiết kế 3 tông màu.

Găng tay đấm bốc khóa dán Twins được thiết kế để bảo vệ bàn tay và cổ tay tối đa trong các buổi tập. Găng tay sử dụng toàn diện tuyệt vời, lý tưởng để sử dụng trên đích đấm, bao cát và khi thi đấu.

Thiết kế ngón tay cái nối với găng để an toàn và bảo vệ khỏi chấn thương.

Dây đeo cổ tay khóa dán bền chắc mang lại cảm giác vừa vặn an toàn, thoải mái và đảm bảo găng tay bền lâu sẽ thực sự kéo dài quãng đời găng.

Găng tay Twins cổ điển ban đầu đã dẫn đầu trong muaythai, quyền anh chuyên nghiệp và MMA trong nhiều năm.

Được làm từ da Thái Lan cao cấp.