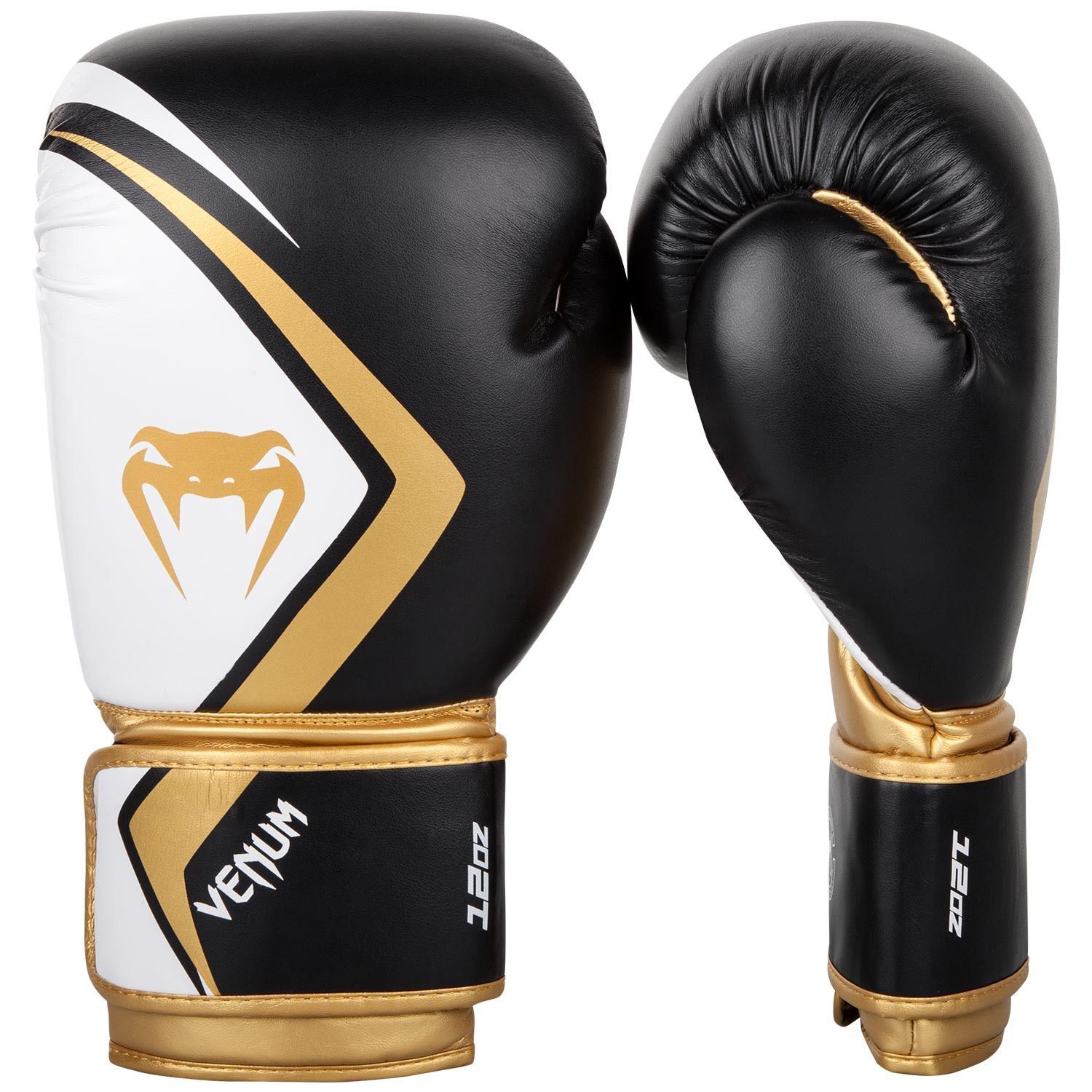 Găng Tay Venum Boxing Gloves Contender 2.0 - Black/White/Gold
PRODUCT SKU:
1,200,000VND
Mô tả
VENUM BOXING GLOVES CONTENDER 2.0 - BLACK/WHITE/GOLD
(GĂNG TAY VENUM BOXING CONTENDER 2.0 - ĐEN/TRẮNG/VÀNG)


With a modern design, the Venum Contender Boxing Glove 2.0 generation offers the perfect combination of compactness and practicality.
With new injection padding, and a better finish, the Contender 2.0 gloves will give you self-confidence to increase your performances.
TECHNICAL FEATURES :
High density injected foam. 3x more protective than first contender gloves.

High quality semi-leather. Twice more resistant than previous generation.

Large Velcro enclosure for a better wrist protection.

Improved fitting for a better comfort.
SKU : VENUM-03540-522

Weight : 0.8000

composition : PU
---
Với thiết kế hiện đại, Venum Contender Boxing Găng tay thế hệ 2.0 mang đến sự kết hợp hoàn hảo giữa sự nhỏ gọn và sự tinh tế.
Lớp đệm được hoàn thiện hơn, găng tay Contender 2.0 sẽ giúp bạn tự tin hơn khi sử dụng.
Đặc điểm :
Lớp đệm tương đối dày hơn.

Bảo vệ gấp 3 lần so với Loại găng Contender đời đầu.

Chất liệu da cao cấp. Chống chịu gấp đôi so với các mẫu trước.

Vỏ bọc Velcro lớn hỗ trợ bảo vệ cổ tay tốt hơn.

Mã sản phẩm: VENUM-03540-114

Trọng lượng: 0,8000

Được làm từ PU