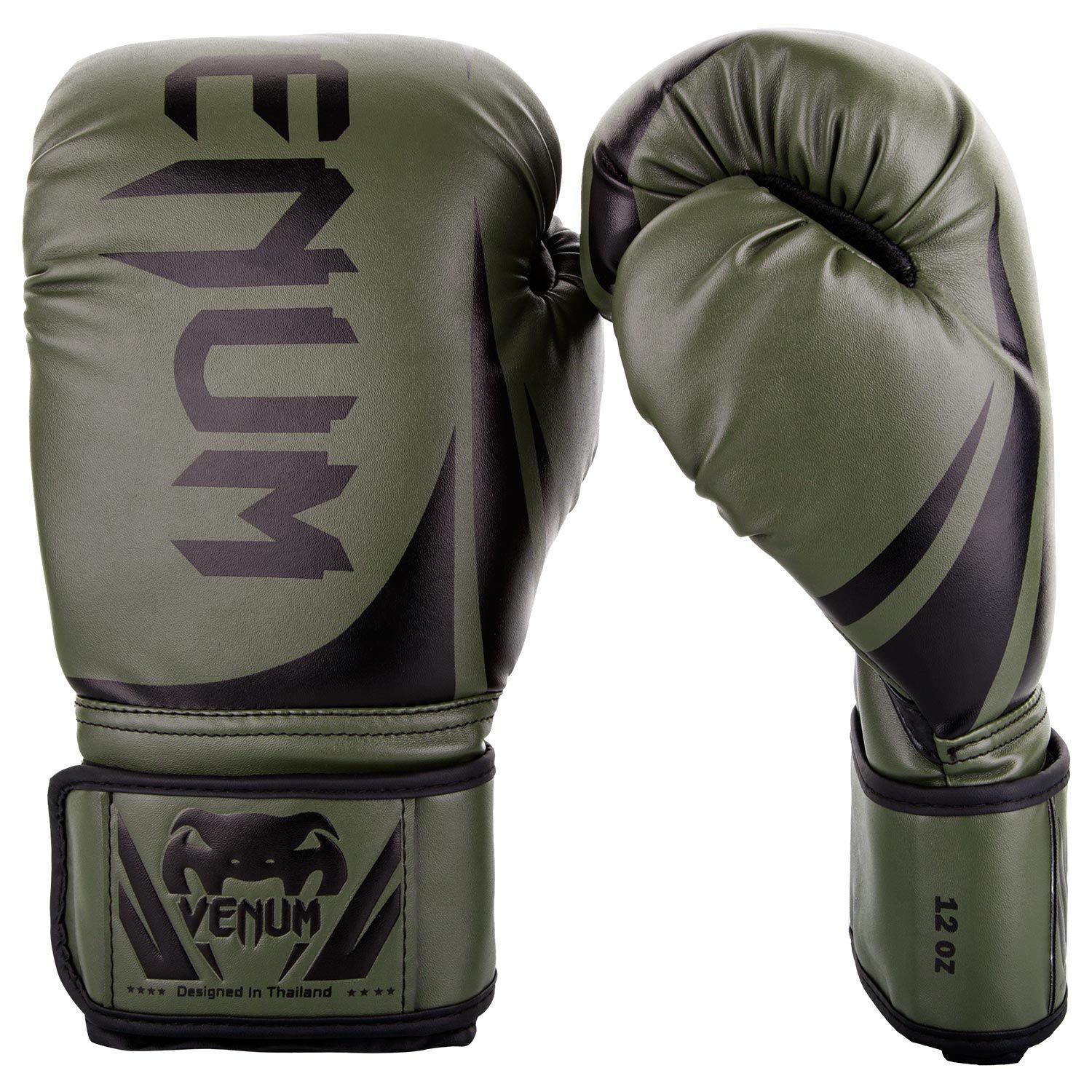 Găng Tay Venum Challenger 2.0 Boxing Gloves - Khaki/Black
PRODUCT SKU:
1,350,000VND
Mô tả
VENUM CHALLENGER 2.0 BOXING GLOVES - KHAKI/BLACK
(GĂNG TAY VENUM CHALLENGER 2.0 - KHAKI/ĐEN)

Description :
Affordable but with no concession on the quality, "Challenger 2.0" gloves are designed in Thailand and the perfect choice to begin to learn striking!
Featuring a triple density foam padding, top hand protection, and a large velcro wrist strap to keep them locked in place during your training. Their Premium PU construction will bring you great fighting experience, strong durability at great price.
Features :
PU leather construction for great durability and performance
Triple density foam for enhanced shock absorption and long-lasting hand protection
Large Velcro enclosure with elastic for a perfectly safe customized fit
Reinforced palm for increased safety with 100% attached thumb
Embossed Venum Logo
---
Mô tả :
Găng tay Venum Challenger 2.0 được thiết kế tại Thái Lan và là sự lựa chọn hoàn hảo để bắt đầu với môn Boxing. Giá cả phải chăng nhưng chất lượng cực tốt đem lại chất lượng cho người sử dụng
Đệm dày gấp 3 lần bảo vệ bàn tay tốt hơn và dây dán cổ tay bản lớn để có thể giữ vị trí cổ tay cố định trong quá trình tập luyện. Cấu trúc da PU của họ sẽ mang đến cho bạn trải nghiệm tập luyện tuyệt vời, độ bền dài lâu với mức giá tuyệt vời
Đặc điểm :
Được làm bằng da nhân tạo chất lượng cao cho độ bền và hiệu suất tuyệt vời

Đệm dày 3 lớp để có thể chịu được những lực tác động mạnh và bảo vệ bàn tay chắc chắn

Băng dán cổ tay bản lớn cho sự vừa vặn và dễ dàng tùy chỉnh

Phần lòng bàn tay và ngón tay cái được gia cố thêm để tăng độ an toàn 100%

Logo được in dập nổi