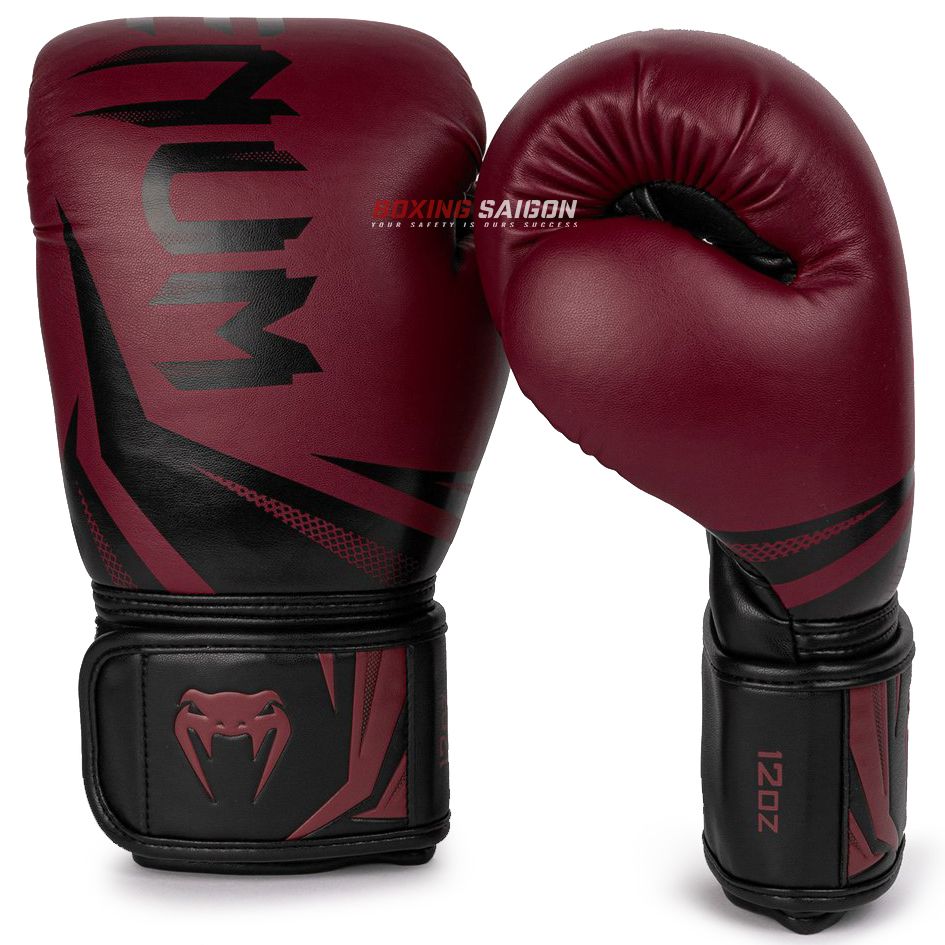 Găng Tay Venum Challenger 3.0 Boxing Gloves - Bordeaux
PRODUCT SKU:
1,600,000VND
Mô tả
VENUM CHALLENGER 3.0 BOXING GLOVES - BLACK/GOLD
(GĂNG TAY VENUM CHALLENGER 3.0 - ĐEN/VÀNG)

Made from high quality synthetic leather, the Venum Challenger boxing gloves 3.0 generation guarantees you maximum durability and perfect fit during your fights and training sessions.
These gloves are also formed of a triple layer construction for better shocks absorption, and a mesh on the palms for better thermal regulation and less moisture.
Feature :
Triple layers construction with improved shock absorption.
50% better than challenger 2.0.
High quality soft semi-leather. Twice more resistant.
Large Velcro enclosure for a better protection.
More resistant than the previous generation.
Breathable neoprene interior.
Product developed in France.
SKU : VENUM-03525-126
Weight : 0.8000
Composition : Semi Leather
---
Được làm từ da tổng hợp chất lượng cao, găng tay Venum Challenger 3.0 đảm bảo cho bạn độ bền tối đa và phù hợp một cách hoàn hảo trong suốt quá trình chiến đấu và tập luyện.
Được cấu tạo từ cấu trúc ba lớp để hấp thụ chấn động tốt hơn, kết hợp với lớp lưới dưới lòng bàn tay để có để điều chỉnh nhệt độ tố hơn và kiểm soát độ ẩm của găng
Đặc điểm :
Thiết kế 3 lớp với cải thiện độ hấp thụ của các chấn động.
Tốt hơn 50% so với phiên bản Challenger 2.0.
Chất liệu da mềm cao cấp.
Chống chịu gấp đôi.
Vỏ bọc velcro lớn để bảo vệ cổ tay tốt hơn.
Độ thoáng khí cao.
Sản phẩm được phát triển tại Pháp.
Mã sản phẩm : VENUM-03525-126.
Trọng lượng : 0,8000
Thành phần : PU