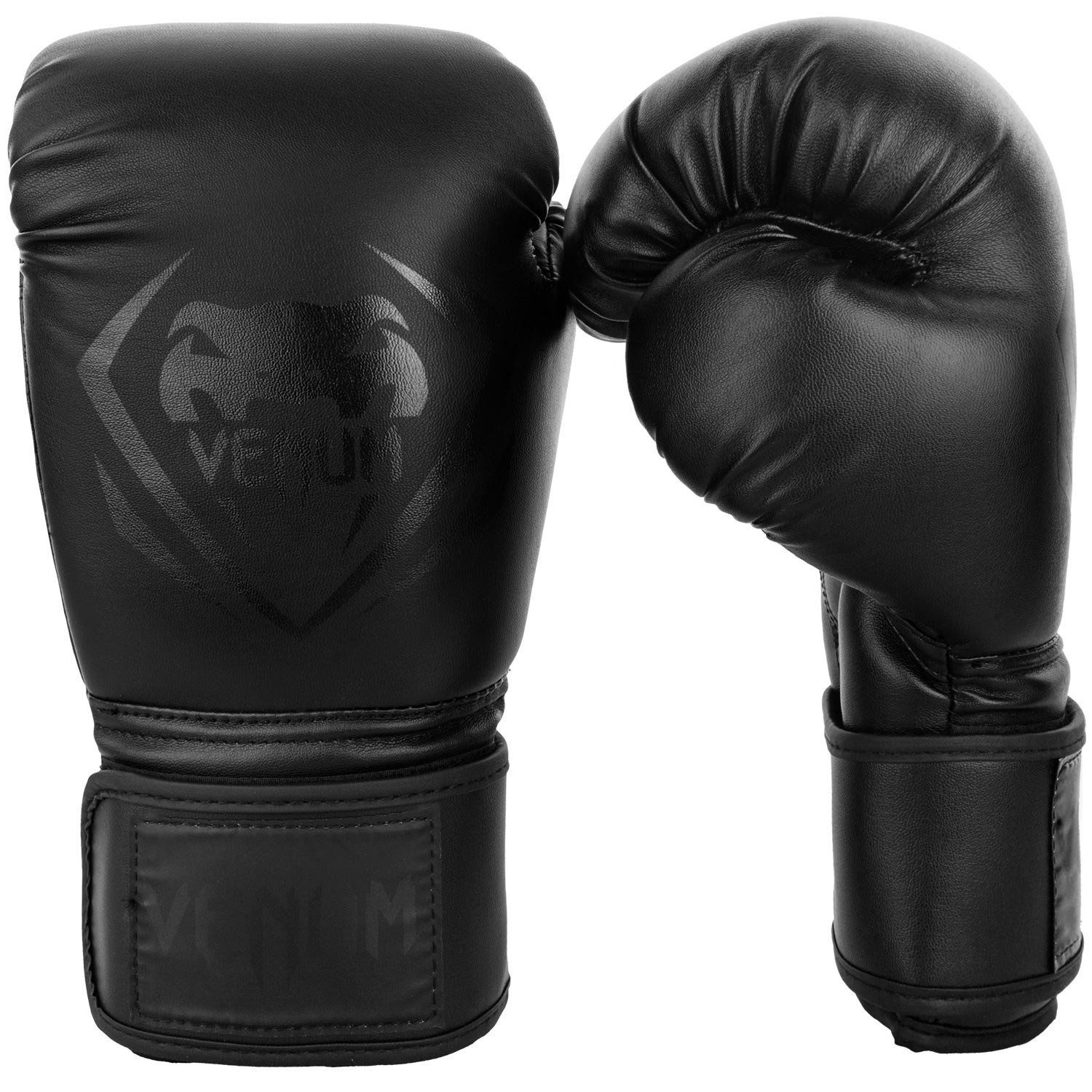 Găng Tay Venum Contender Boxing Gloves - Black/Black
PRODUCT SKU:
900,000VND
Mô tả
VENUM CONTENDER BOXING GLOVES - BLACK

(GĂNG BOXING VENUM CONTENDER - ĐEN)

These 100% premium synthetic leather boxing gloves are top quality ones. There curved anatomical shape offers a great versatility and a lasting comfort.
The Venum Contender boxing gloves' multi-density foam padding absorbs every shock to protect your fist.
Whether you are training or fighting, these gloves are sure to direct you towards success.

Features :
100% high quality synthetic leather for extended service life.

Multi-density foam for a perfect absorption of shocks.

Large Velcro enclosure for a secure fit.




SKU : Venum-1109

Weight : 0.8000

composition : PU

---
Găng tay Venum Contender là một trong những sản phẩm hàng đầu được làm bằng da tổng hợp cao cấp. Được thiết kế với hình dạng giống cơ thể con người giúp cho bạn có một sự thoải mái tốt đa và linh hoạt hơn trong quá trình tập luyện.
Có nhiều lớp đệm giúp cho việc bảo vệ và chống shock tốt hơn.
Cho dù bạn đang tập luyện hay thi đấu, những chiếc găng này chắc chắn sẽ hướng đến cho bạn sự thành công.
Đặc điểm :
Được làm 100% bằng da tổng hợp cao cấp cho tuổi thọ lâu dài.

Có nhiều lớp đệm cho việc bảo vệ và chống shock cực kỳ tốt.

Băng dán bản to tạo cho bạn sự vừa vặn và thoải mái.

Mã sản phẩm : Venum-1109

Trọng lượng : 0.8000

Chất liệu : Da PU