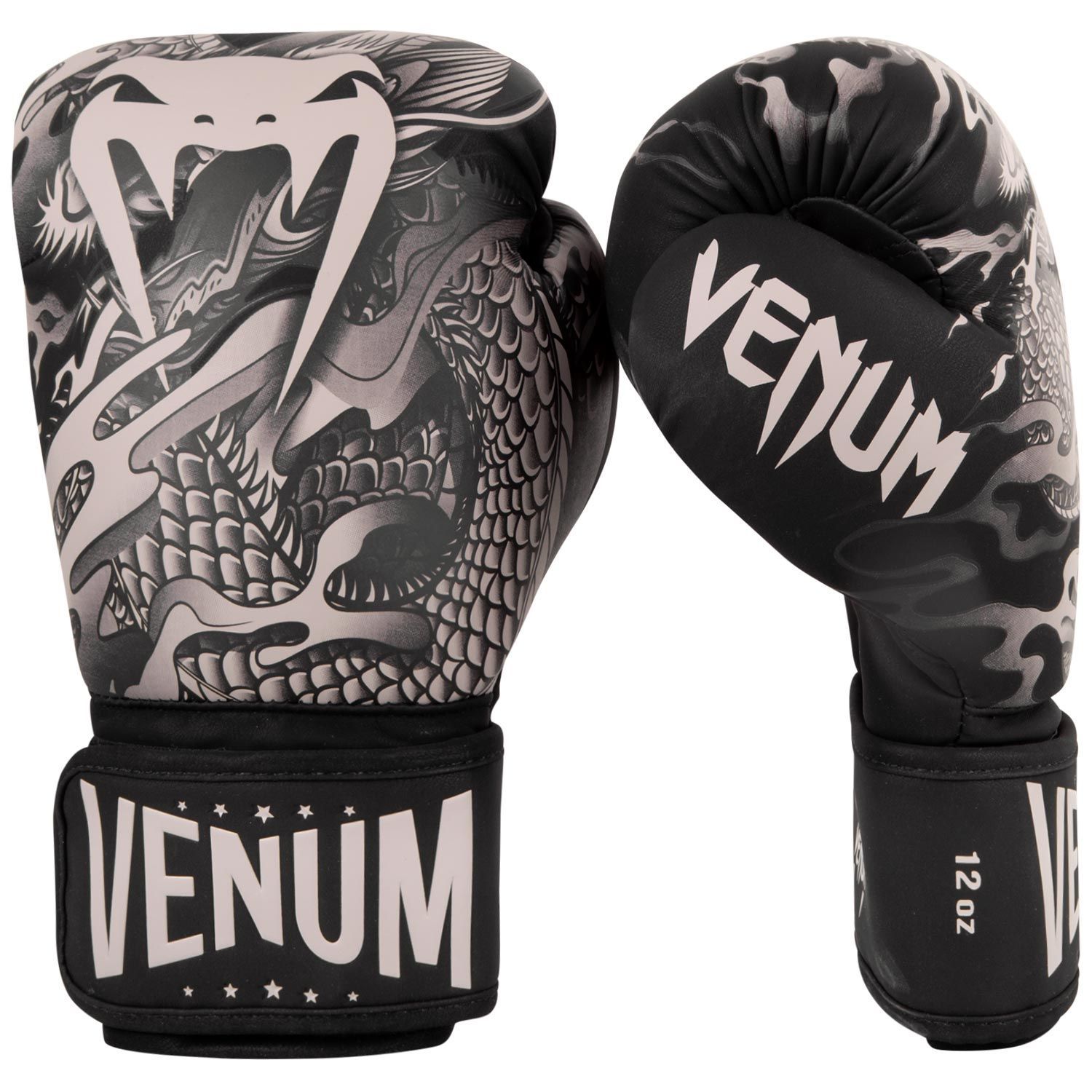 Găng Tay Venum Dragon'S Flight Boxing Gloves - Black/Sand
PRODUCT SKU:
2,100,000VND
Mô tả
VENUM DRAGON'S FLIGHT BOXING GLOVES - BLACK/SAND
(GĂNG TAY VENUM DRAGON'S FLIGHT - ĐEN/VÀNG CÁT)

Description :
Dragon's Flight Boxing Gloves are perfect for Boxing or Muay Thai.Designed with triple density foam, they absorb impact perfectly and effectively protect your hands and wrist.
Comfort is also a key point, with an excellent grip and an effective velcro closure system.
Aesthetically, the rendering of the Asian Dragon is simply breathtaking. A stylish choice for your workouts!
Features :
Premium PU leather.
Triple density foam for ideal shock absorption.
Reinforced palm for improved comfort.
Attached thumbs for better protection against injury.
Reinforced seams for increased durability.
Wide Velcro closure for optimal support.
Long cuff for greater stability.
Venum logo on the cuff and on the left glove.
---
Mô tả :
Găng tay Venum Dragon's Flight thích hợp với môn Muay và Boxing. Được thiết kế với đệm dày 3 lớp, chịu được những lực tác động mạnh một cách hoàn hảo và bảo vệ hiểu quả hoàn toàn bàn tay và cổ tay của bạn.
Sự thoải mái cũng là một điểm rất quan trọng, độ bám tuyệt vời và băng dán cổ tay chắc chắn.
Với thiết kế với hình ảnh con rồng tôn vinh lên màu sắc dân tộc Châu Á rất ngoạn mục. Một sự lựa chọn hoàn hảo để tập luyện !
Đặc điểm :
Được làm bằng da nhân tạo cao cấp

Đệm dày 3 lớp chịu được những tác động mạnh

Lòng bàn tay được gia cố thêm để cải thiện sự thoải mái

Ngón tay cái được thiết kế chắc chắn để bảo vệ tốt hơn tránh những trường hợp chấn thương

Đường may được gia cố chắc chắn cho độ bền lâu dài

Dây dán cổ tay bản lớn mang lại sự hỗ trợ tối ưu

Thiết kế cổ tay dài cho sự ổn định, hiệu quả khi tập luyện

Logo Venum được in trên dây dán cổ tay và biểu tượng " Mặt Rắn" được in trên găng tay bên trái