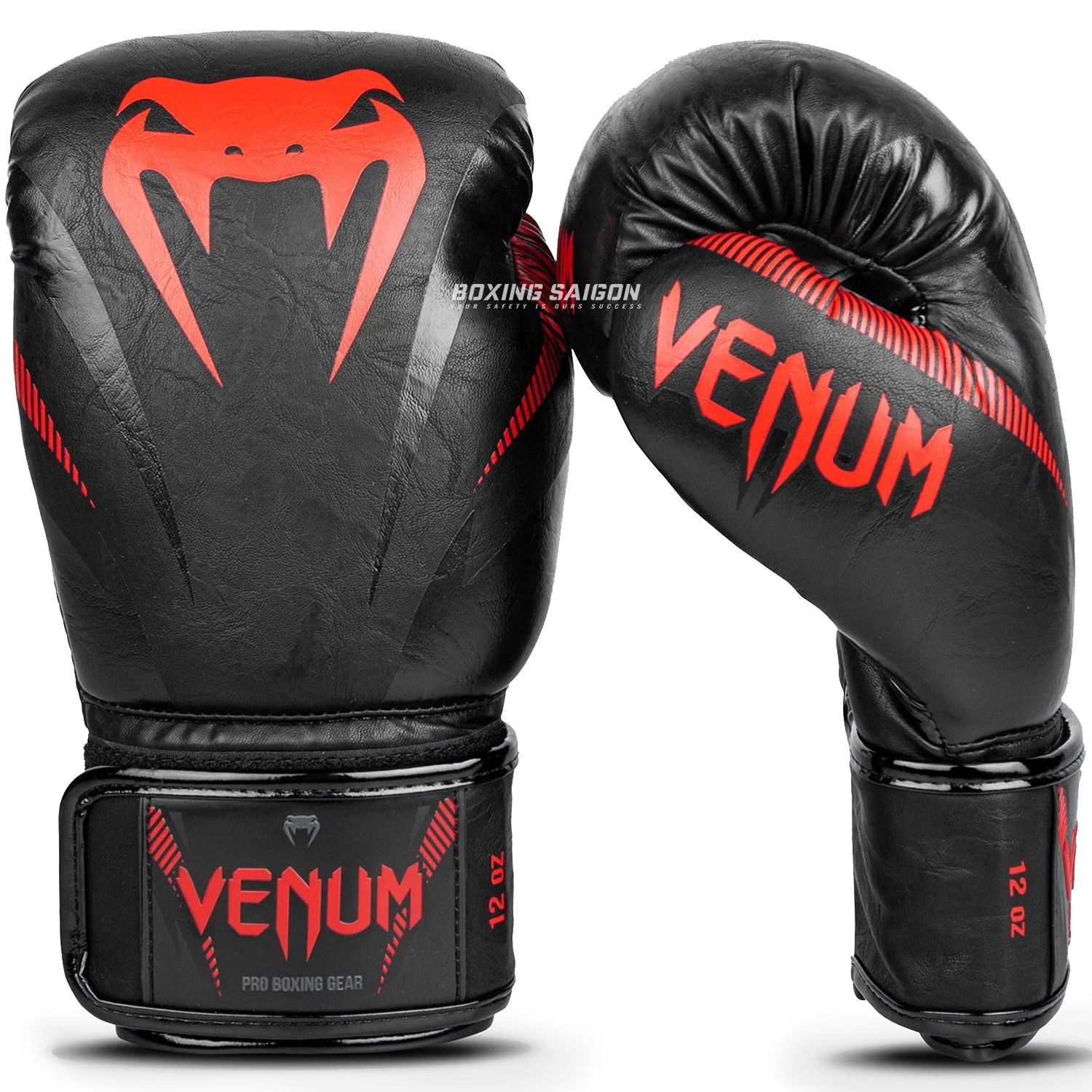 Găng Tay Venum Impact Boxing Gloves - Black/Red
PRODUCT SKU:
1,900,000VND
Mô tả
VENUM IMPACT CLASSIC BOXING GLOVES - BLACK/RED
(GĂNG TAY BOXING VENUM IMPACT CLASSIC - ĐEN/ĐỎ)

Features :
Premium PU
Regular use: 3 to 4 times a week.
Triple layer foam for better impact protection.
Ripstop insert at the palms for comfort.
Micro-perforated coating for optimal ventilation.
Silk screen printing for durability.
Attached thumb for better protection against injury.
Reinforced seams for a longer life.
Wide Velcro closure for good support.
Brand : Venum
---
Đặc điểm :
Da tổng hợp cao cấp
Bạn có thể đi tập 3 đến 4 lần trong một tuần mà không lo sợ giảm tuổi thọ của găng.
Đệm dày 3 lớp để bảo vệ cho bàn tay và chống shock tốt hơn.
Ripstop chèn vào lòng bàn tay khiến cho bạn thoải mái hơn.
Có lỗ thoáng khí giúp cho bạn thông hơi tốt hơn và tiêu diệt những độ ẩm trong quá trình luyện tập.
Mực in chất lượng cao cho độ bền lâu dài.
Phần ngón tay cái được thiết kế với sự bảo vệ cực kỳ tốt để tránh những trường hợp chấn thương ngoài ý muốn của mình.
Đường may chắc chắn kéo dài tuổi thọ cho găng.
Phần băng dán bản to cho bạn một sự hỗ trợ tốt với cổ tay.