Giày Everlast Elite High Top Boxing Shoes - Red
PRODUCT SKU:
2,500,000VND
Mô tả
EVERLAST ELITE HIGH TOP BOXING SHOES - RED
(GIÀY BOXING EVERLAST ELITE CỔ CAO - ĐỎ)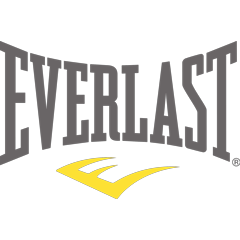 Description :
A lightweight high top boxing shoe engineered with the understanding that footwork is everything. Constructed with high quality Michelin® Technical Sole, open weave mesh, microfiber and suede to create the perfect formula for speed, comfort and durability. The high top design and additional ankle strap enhance support during punching, movement & sudden change of direction.
Everlast & Michelin® collaborated high top boxing shoe




Built with Michelin® Technical Sole for maximum traction, flexibility & support

Innovative tread design prevents slip and optimizes side to side movement

High top design with additional ankle strap increases stability & support
---
Mô tả :
Một đôi giày boxing hàng đầu được thiết kế với sự hiểu biết rằng động tác chân là quan trọng nhất. Được thiết kế với lớp đế chất lượng cao Michelin®, lưới thông thoáng khí, sợi microfiber và được làm bằng da lộn để tạo ra công thức hoàn hảo cho tốc độ, độ bền và sự thoải mái. Với thiết kế cổ cao và có dây dán ở mắt cá chân tăng cường bảo vệ, hỗ trợ chân của bạn trong quá trình tập luyện, đấm và di chuyển hoặc thay đổi hướng đột ngột.
Thương hiệu Everlast & Michelin® với sự kết hợp tạo ra đôi giày Boxing hàng đầu

Được thiết kế với lớp đế Michelin® cho sự di chuyển tối đa, linh hoạt và hỗ trợ cực kỳ tốt

Chống trượt và tối ưu hóa chuyển động từ bên này sang bên kia

Thiết kế cổ cao với dây dán tại mắt cá chân bổ sung sự bảo vệ cho đôi chân của bạn