Giày Title Ring Freak Boxing Shoes - Black
PRODUCT SKU:
2,000,000VND
Mô tả
TITLE RING FREAK BOXING SHOES - BLACK
(GIÀY BOXING TITLE RING FREAK - ĐEN)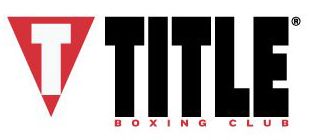 Features :

Engineered leather mid and rear accents deliver security and support where needed most
Nubuck leather overlays on front and sides add durability and style
Low-profile partial EVA midsole for lightweight midfoot and heel cushioning, vital during combat
Reinforced back heel adds ankle support and stability
Three-quarters lace closure with hook-and-loop forefoot security for a firm, snug fit
Approximate 9" height is preferred by elite athletes for championship performances
---
Đặc điểm :
Được thiết kế có các điểm nhấn ở giữa và phía sau giày bằng da mang lại sự an toàn và hỗ trợ khi cần thiết.


Lớp da Nubuck được phủ ở mặt trước và mặt 2 bên đôi giày cho đôi giày của bạn tăng thêm độ bền và phong cách.

Phần đế giữa có lớp đệm EVA cho chân của bạn có cảm giác mềm mại và nhẹ nhàng, điều này rất quang trọng trong khi tập luyện.

Phần gót chân được củng cố thêm để hỗ trợ mắt cá chân và tăng thêm sự ổn định.

Có băng dán để đảm bảo chân của bạn luôn vừa vặn và mang lại cảm giác chắc chắn, an toàn khi tập luyện.

Chiều cao xấp xỉ 22cm, đây là chiều cao yêu thích của các vận động viên chuyên nghiệp ưa thích.