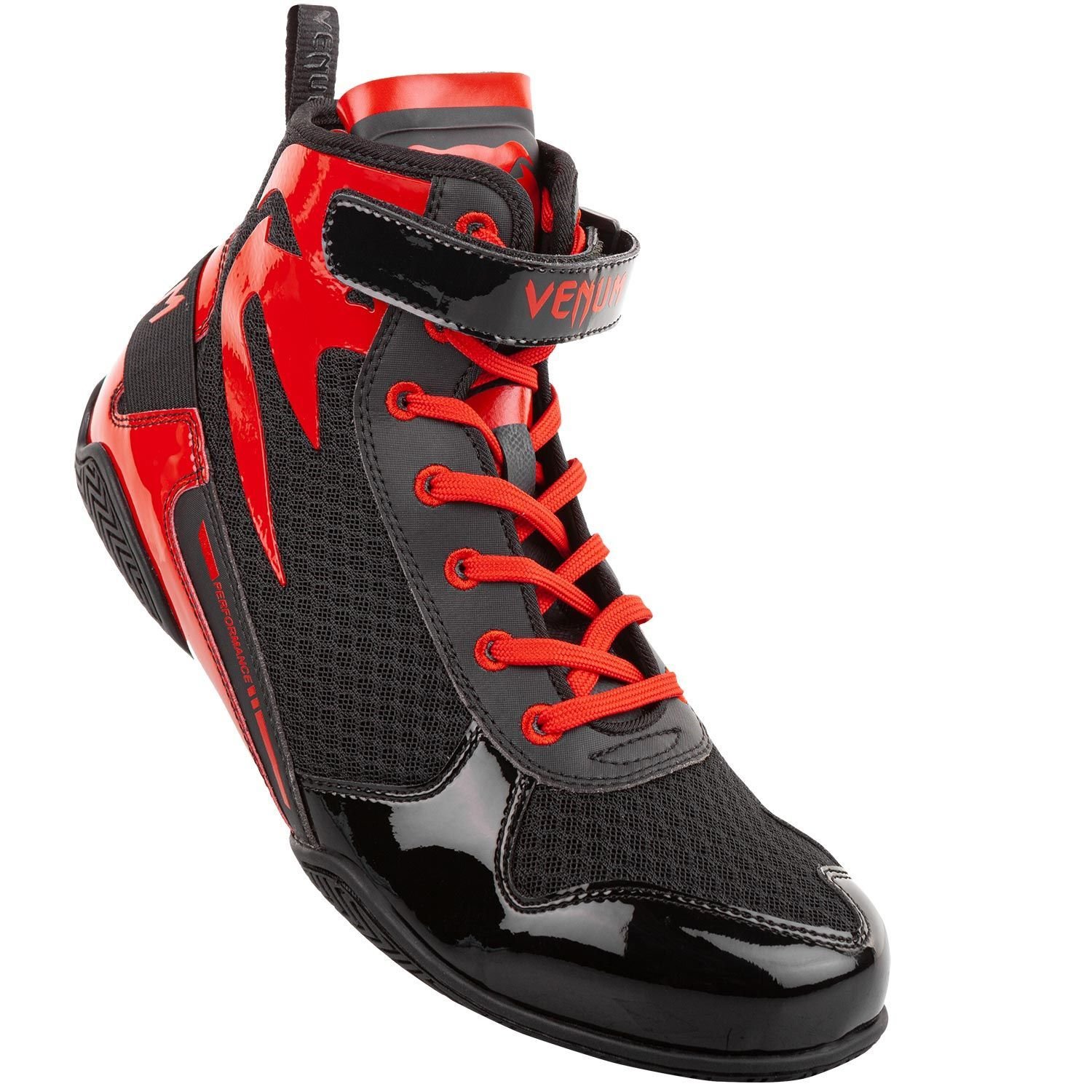 Giày Venum Giant Low Boxing Shoes - Black/Red
PRODUCT SKU:
3,600,000VND
Mô tả
VENUM GIANT LOW BOXING SHOES - BLACK/RED
(GIÀY BOXING VENUM GIANT CỔ THẤP - ĐEN/ĐỎ)

Features :
Tri-material: Glossy PU Patent, PU Flex, Mesh Honeycomb.
Rubber outsole: increased grip, durability and stability.
Optimized comfort with anatomical designed insole.
Bonded insole to prevent slipping.
Optimal lateral support.
Unique, cutting edge design.
Tested and approved by Venum athletes: Lomachenko and Linares.
---
Đặc điểm :
Được thiết kế với 3 chất liệu : Da PU bóng, Da PU chống thấm và lưới tổ ong thoáng khí

Đế ngoài được làm bằng cao su : Tăng độ bám, độ bền và sự ổn định của chúng

Tối ưu hóa sự thoải mái với thiết kế chi tiết nhất của giày so với bàn chân

Đế chống trượt, giúp bạn có thể di chuyển thoải mái

Hỗ trợ 2 bên hông giày tối ưu

Thiết kế độc đáo, hiện đại

Đã được thử nghiệm và phê duyệt bởi võ sĩ nổi tiếng trên thế giới Vasyl Lomachenko và Linares
Thương hiệu : Venum