Móc Khóa Title Ali Greatest Keyring - Maroon
PRODUCT SKU:
120,000VND
Mô tả
TITLE ALI GREATEST KEYRING - MAROON
(MÓC KHÓA TITLE ALI - ĐỎ ĐÔ)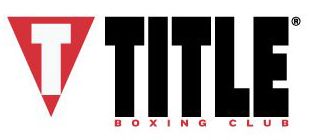 Features :
Designed with an oxblood red color combination that provides an original, old-school look and feel
These authentic-looking gloves measure 3" in length and feature an embossed TITLE label on the wrist and the distinctive Muhammad Ali Signature
Officially licensed and approved Muhammad Ali gear
---
Đặc điểm :
Móc khóa Title Ali được thiết kế với màu đỏ oxblood cho bạn một cái cảm giác và góc nhìn theo phong cách cổ điển.

Những chiếc móc khóa găng tay này có kích thước khoảng 7cm và có nhãn Title được thêu dập nổi trên cổ tay và kèm theo chữ ký của Muhammad Ali.

Chính thức được cấp phép và phê duyệt.