Bảo Hộ Răng Evershield Double Mouthguard - Black/Red
PRODUCT SKU: 1400007
450,000VND
Mô tả
EVERSHIELD DOUBLE MOUTHGUARD - BLACK/RED
(BẢO HỘ RĂNG EVERSHIELD HAI HÀM - ĐEN/ĐỎ)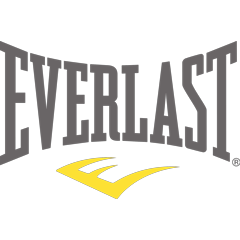 DESCRIPTION :
Double layered frame includes a shock-absorbent inner layer surrounded by a more rigid outer shield specifically engineered for upper and lower jaw protection.

Boil and bite design provides custom molds for a tight, comfortable fit.

Center breath channel allows for unobstructed air flow.

Includes plastic mouth guard case for clean and secure storage.
---
MÔ TẢ :
Bảo hộ răng Everlast hai hàm bao gồm một lớp bên trong chống shock được bao quanh bởi một lá chắn bên ngoài cứng hơn để bảo vệ hàm răng của bạn tối ưu được thiết kế đặc biệt để bảo vệ hàm trên lẫn hàm dưới.

Thao tác ngâm nước sôi để định hình khuôn hàm cho phù hợp với hàm răng của bạn.
Phần chính giữa có lỗ để giúp luồng không khí vào cho bạn dễ thở hơn khi tập luyện.
Bao gồm hộp nhựa đựng răng để luôn giữ cho sản phẩm này luôn sạch sẽ và an toàn.