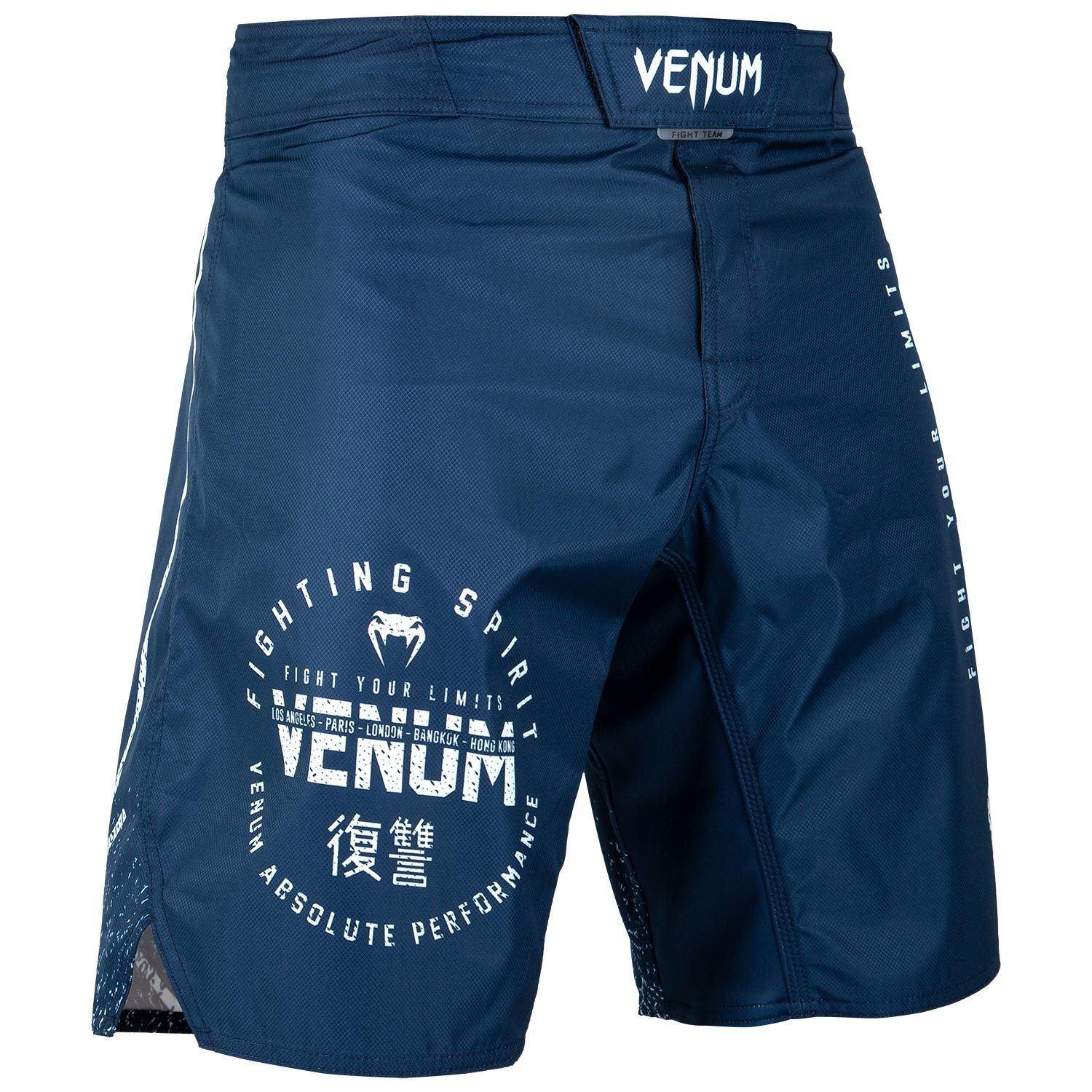 QUẦN MMA VENUM SIGNATURE FIGHTSHORTS - NAVY BLUE/WHITE
PRODUCT SKU:
550,000VND
Mô tả
MMA VENUM SIGNATURE FIGHTSHORTS - NAVY BLUE/WHITE
(QUẦN MMA VENUM SIGNATURE - XANH NAVY/TRẮNG)

Description :
Created with 100% polyester and solidly reinforced seems throughout, these MMA shorts will withstand even your toughest fights.
For improved comfort, a lycra insert at the crotch provides optimal control of body heat.
The Signature Fightshort is equipped with a non-abrasive Velcro closure system and an elastic waistband at the waist for an effective and precise fit.
Features :
100% Polyester
Fastening system with non-abrasive velcro

Lycra insert between the legs
Sublimated design onto fabric: increased durability and quality of design.
Reinforced seams: further durability
Drawstring cords with Venum logo

---
Mô tả :
Được làm bằng 100% vải poly cho tuổi thọ lâu dài nhờ vào vải chất lượng cao và các đường may được khâu chắc chắn
Một phần vải Lycra được thêm vô ở đáy quần sẽ cung cấp kiểm soát tối ưu nhiệt độ cơ thể và giúp bạn di chuyển thoải mái hơn trong quá trình luyện tập.
Quần MMA Venum Signature được trang bị bởi một băng dán chắc chắn và không mài mòn tạo nên sự chắc chắn, phù hợp và cho bạn cảm giác thoải mái khi đang tập luyện.
Đặc điểm :
100% vải Poly

Băng dán chắc chắn và không mài mòn

Vải lycra được thêm vào ở đáy quần để giúp bạn có thể dễ dàng di chuyển thoải mái hơn

Được thiết kế với sợi vải chất lượng cao mang lại độ bền và chất lượng vượt trội cho quần MMA

Đường may được khâu chắc chắn giúp cho việc kéo dài tuổi thọ của quần

Phần dây rút bên trong quần để bạn có thể thắt chặt và điều chỉnh sao cho phù hợp, logo Venum được nằm bên ngoài