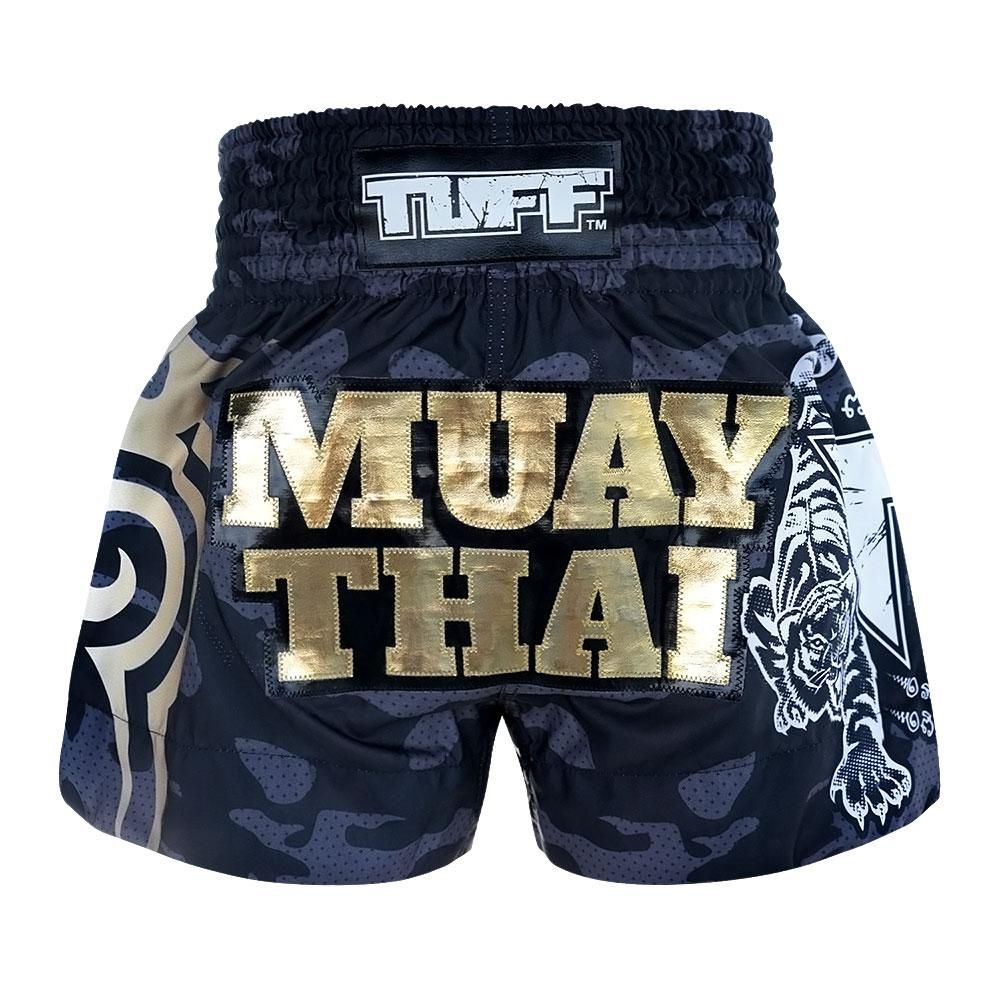 Quần Tuff Muay Thai Boxing Shorts New Black Military Camouflage
PRODUCT SKU: TUF-MS640-BLK
550,000VND
Mô tả
Military camouflage is the use of camouflage by an armed force to protect themselves and equipment from observation by enemy forces because vision is the main sense in humans, and the primary function of camouflage is to deceive the human eye.

This collection is the combination of modern military camouflage with the ancient Muay Thai characters.

Outstanding design with the highest hand-made quality and using Sublimation Printing Technology. Features a hand-stitched embroidered "Muay Thai" PU.
Made of Micro Fiber Fabric. Lightweight, sweat-free, and quick dry. 100% Made in Thailand.
Shorts should be hand washed cold and drip-dried for maximum longevity.