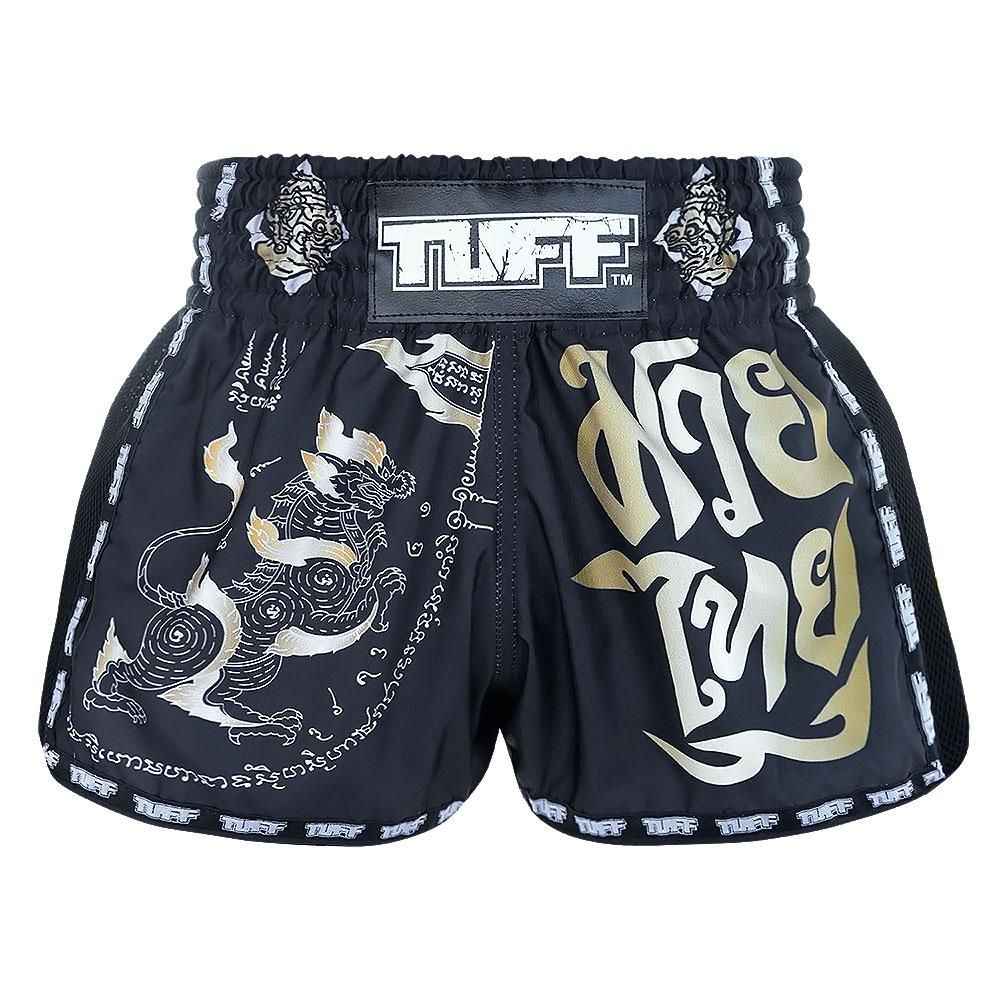 Quần TUFF Muay Thai Boxing Shorts New Retro Style Black Singha Yantra with War Flag
PRODUCT SKU: SP061618-1
550,000VND
Mô tả
TUFF MUAY THAI BOXING SHORTS NEW RETRO STYLE BLACK SINGHA YANTRA WITH WAR FLAG
(QUẦN TUFF NEW RETRO STYLE BLACK SINGHA YANTRA WITH WAR FLAG)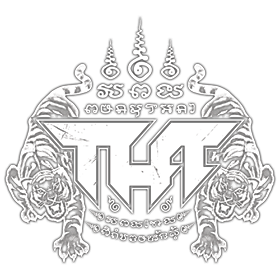 Features :
SINGHA a Thai mythical creature in the form of a lion has been a part of Thai history. It is an animal regarded as King of the Jungle.

Singha is the symbol of Power, Strength, Courage, Leadership, Dignity, Loyalty, Perseverance, and Endurance. In fact, it is part of Thai people's everyday life...a SINGHA way of life.

Inspired by the classic-cut shorts from the golden era of Muay Thai in the 80s.

Outstanding design with the best hand-made quality and sublimation printing technology.

The low waistband and Short cut with leg slits on both sides openings to maximize the range of motion.

Made of microfiber fabric. Lightweight, sweat-free, and quick dry. 100% handmade in Thailand.

Shorts should be hand washed cold and drip-dried for maximum longevity.

The new and improves pattern gives the shorts more flexibility and mobile with nicer fitting.
---
Đặc điểm :
SINGHA một sinh vật thần thoại của Thái Lan dưới hình dạng một con sư tử đã là một phần của lịch sử Thái Lan. Nó là một con vật được coi là Vua của rừng xanh.

Singha là biểu tượng của Quyền lực, Sức mạnh, Lòng dũng cảm, Lãnh đạo, Phẩm giá, Lòng trung thành, Sự bền bỉ và Sự bền bỉ. Trên thực tế, đó là một phần trong cuộc sống hàng ngày của người Thái ... một cách sống của người SINGHA.

Lấy cảm hứng từ những chiếc quần short cắt cổ điển từ thời kỳ hoàng kim của Muay Thái những năm 80.

Thiết kế nổi bật, chất lượng tốt nhất được làm bằng tay và công nghệ in thăng hoa.

Thắt lưng thấp và đường cắt ngắn cùng đường xẻ chân ở hai bên để mở rộng tối đa phạm vi chuyển động.

Làm bằng vải sợi nhỏ. Nhẹ, không thấm mồ hôi và nhanh khô. 100% thủ công tại Thái Lan.

Quần short nên được giặt tay lạnh và sấy khô nhỏ giọt để có tuổi thọ cao nhất.

Mẫu mới và cải tiến mang lại cho quần short sự linh hoạt và cơ động hơn với độ vừa vặn đẹp hơn.