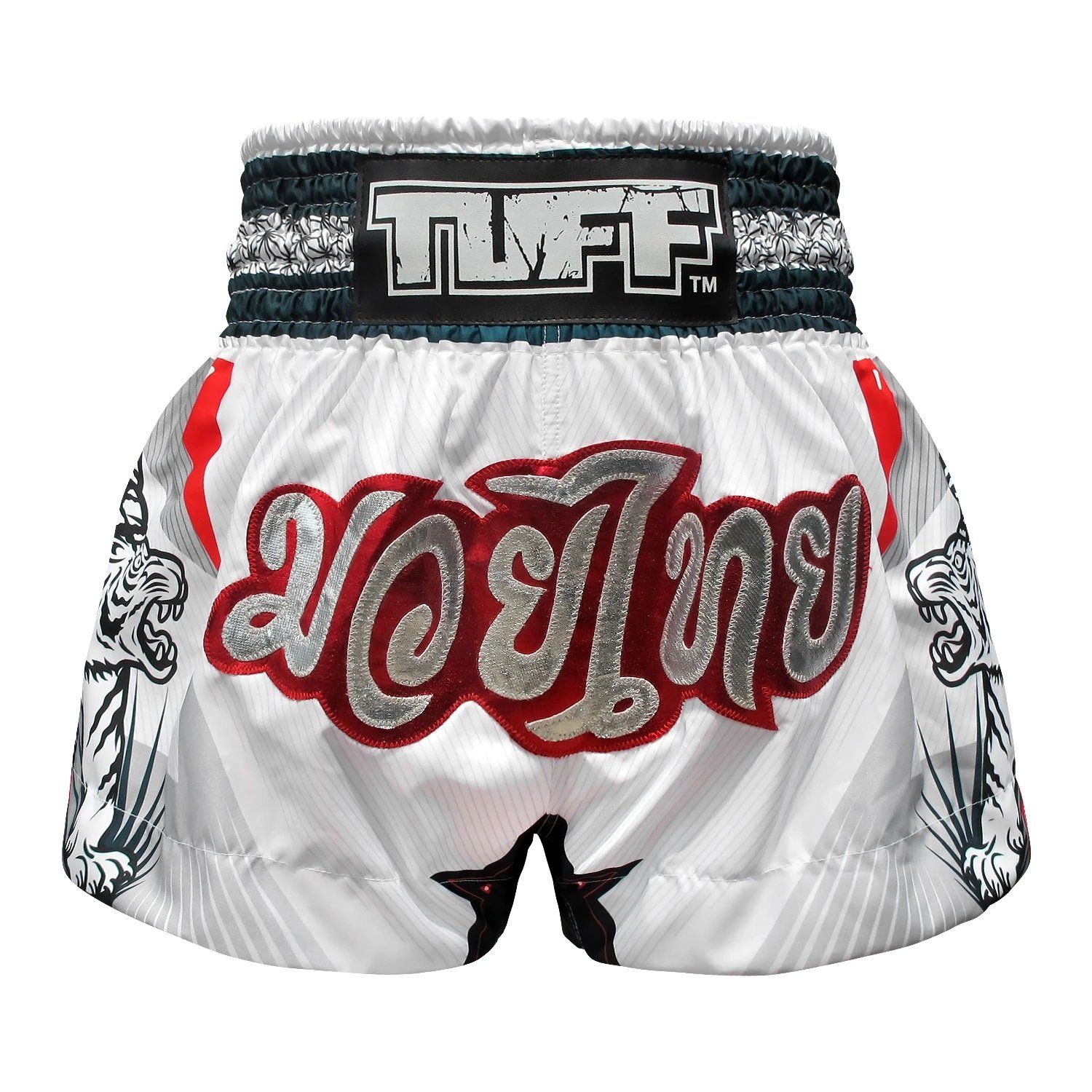 Quần Tuff Muay Thai Boxing Shorts White With Double White Tiger
PRODUCT SKU: TUF-MS616-WHT
550,000VND
Mô tả
The Tiger represents strength, power, protection. Twin tigers represent more power, as would two tigers in reality. This one is a favorite for those seeking extra power in their lives.

Muay Thai fighters and other Thais who live a dangerous life such as soldiers, policemen, or people with authority and respect are typically having a tattoo with tiger Yantra.

Outstanding design with the highest hand-made quality and using Sublimation Printing Technology. Features a hand-stitched embroidered "Muay Thai" PU.
Made of Micro Fiber Fabric. Lightweight, sweat-free, and quick dry. 100% Made in Thailand.
Shorts should be hand washed cold and drip-dried for maximum longevity.