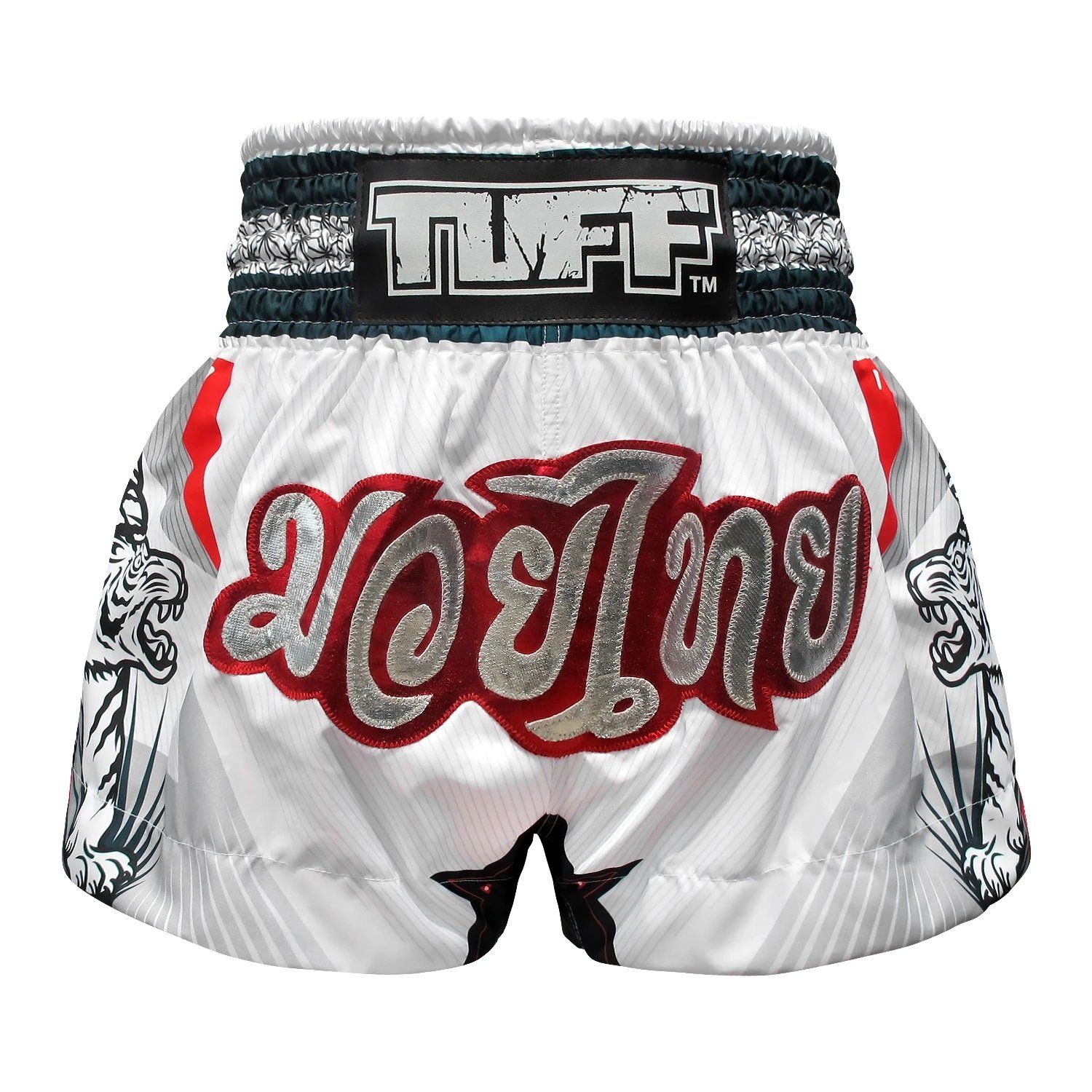 Quần Tuff Muay Thai Boxing Shorts White With Double White Tiger
PRODUCT SKU: TUF-MS616-WHT
550,000VND
Mô tả
TUFF MUAY THAI BOXING SHORTS WHITE WITH DOUBLE WHITE TIGER
(QUẦN TUFF MUAY THAI WHITE WITH DOUBLE WHITE TIGER)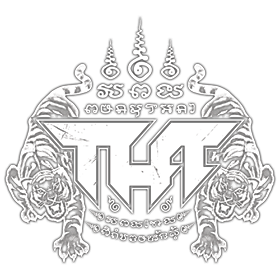 Features :
The Tiger represents strength, power, protection. Twin tigers represent more power, as would two tigers in reality. This one is a favorite for those seeking extra power in their lives.
 

Muay Thai fighters and other Thais who live a dangerous life such as soldiers, policemen, or people with authority and respect are typically having a tattoo with tiger Yantra.
 

Outstanding design with the highest hand-made quality and using Sublimation Printing Technology. Features a hand-stitched embroidered "Muay Thai" PU.

Made of Micro Fiber Fabric. Lightweight, sweat-free, and quick dry. 100% Made in Thailand.

Shorts should be hand washed cold and drip-dried for maximum longevity.
---
Đặc điểm :
Hổ tượng trưng cho sức mạnh, quyền lực, sự bảo vệ. Hai con hổ sinh đôi tượng trưng cho sức mạnh lớn hơn, cũng như hai con hổ trong thực tế. Đây là một lựa chọn yêu thích cho những người tìm kiếm thêm sức mạnh trong cuộc sống của họ.

Các võ sĩ Muay Thái và những người Thái sống một cuộc sống nguy hiểm như binh lính, cảnh sát hoặc những người có uy quyền được tôn trọng thường sẽ có hình xăm hổ Yantra.

Thiết kế nổi bật được gia công bằng tay với chất lượng cao nhất và sử dụng Công nghệ In Thăng Hoa. Đặc trưng với công nghệ thêu tay PU "Muay Thái".

Làm bằng vải sợi siêu nhỏ. Nhẹ, không thấm mồ hôi và nhanh khô. 100% Sản xuất tại Thái Lan.

Quần nên được giặt tay bằng nước lạnh và sấy khô để có tuổi thọ tối đa.