Quần Twins Special Muay Thai Shorts TBS-GRAFFITI
PRODUCT SKU:
800,000VND
Mô tả
TWINS MUAY THAI SHORTS TBS-GRAFFITI
(QUẦN MUAY THAI TWINS TBS-GRAFFITI)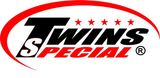 Features :
The new Twins Graffiti Muay Thai Shorts bring a dope vibe to the gym.

These Thai Shorts are the same pattern that Twins Special is famous for, but with a brand new style!

The background of these shorts is monochromatic skull and weed leaf pattern. Bright lime green marijuana leaves are across the front and sides. Metallic patchwork across the front of these shorts says "Muay Thai" in Thai lettering. Along the side, there are 3 stripes of red, yellow & green.

There are more weed leaves across the back of the shorts. Just under the waist band on the back of the shorts, bold white letters spell "TWINS SPECIAL" across a red rectangle. The waist band patch on the front of these weed print Thai shorts uses the traditional Twins Special logo in embroidery.
---
Đặc điểm :
Quần Muay Thái Twins Graffiti mới mang đến cảm giác mê mẩn khi đến phòng tập.

Những chiếc quần short Thái Lan này là cùng một mẫu mà Twins Special nổi tiếng, nhưng với một phong cách hoàn toàn mới!

Nền của chiếc quần này là hình đầu lâu và lá cỏ dại đơn sắc. Lá cần sa màu xanh chanh sáng nằm ngang mặt trước và hai bên. Kim loại chắp vá phía trước của chiếc quần này có dòng chữ "Muay Thai" bằng chữ Thái. Dọc bên hông có 3 sọc đỏ, vàng & xanh lá.

Có nhiều lá cỏ dại hơn trên mặt sau của quần đùi. Ngay dưới dải thắt lưng ở mặt sau của quần , các chữ cái in đậm màu trắng ghi "TWINS SPECIAL" trên một hình chữ nhật màu đỏ. Miếng dán thắt lưng ở mặt trước của chiếc quần Thái in hình cỏ dại này sử dụng thêu logo Twins Special truyền thống.