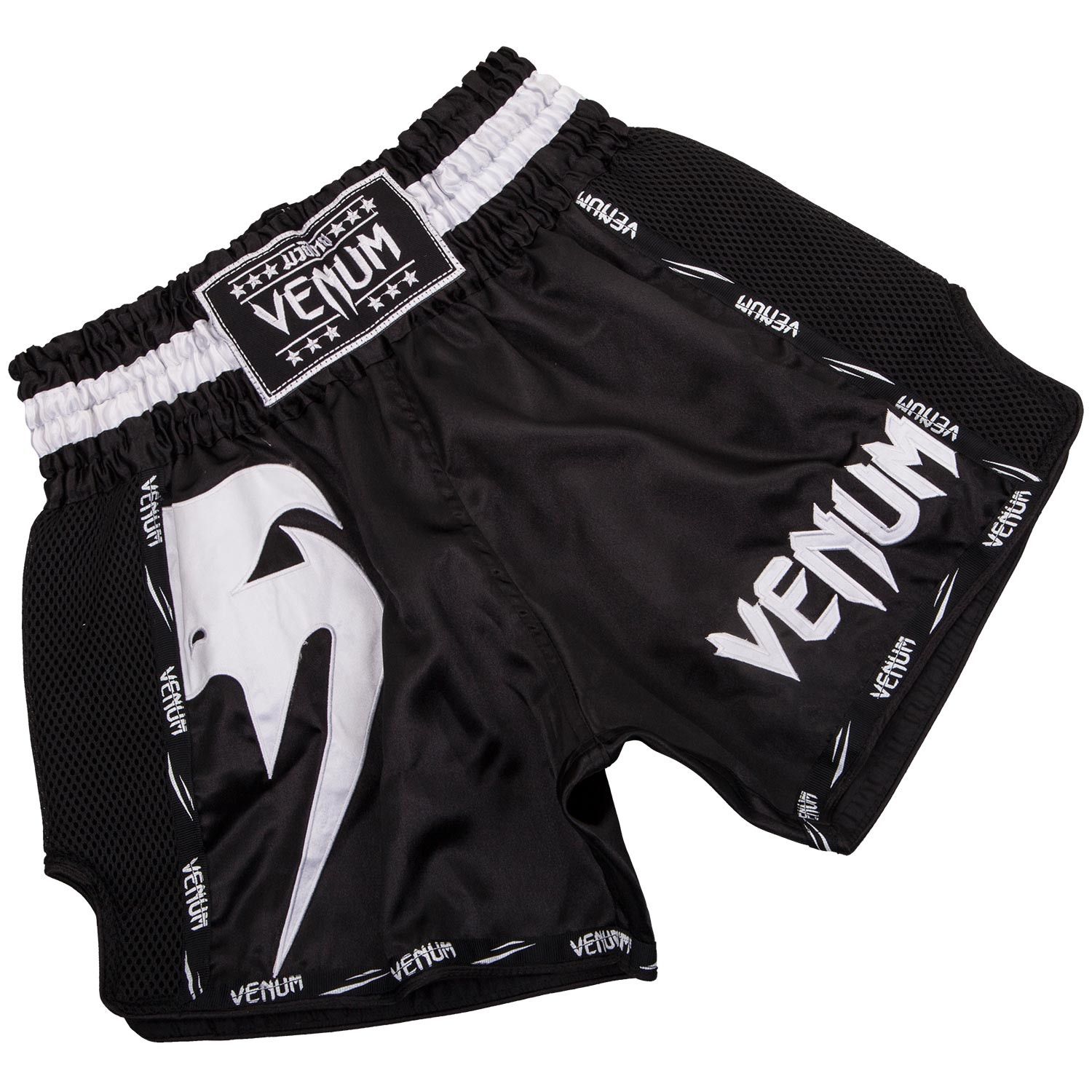 Quần Venum Giant Muay Thai Shorts - Black/White
PRODUCT SKU:
500,000VND
Mô tả
VENUM GIANT MUAY THAI SHORTS - BLACK/WHITE
(QUẦN MUAY THAI VENUM GIANT - ĐEN/TRẮNG)

Features :
100% polyester satin lightweight: dry cleaning or hand wash only.
Traditional wide elastic for comfort and support.
Side mesh panels specifically designated to increase the ventilation.
Wider leg opening for an unrivaled range of motion.
---
Đặc điểm :
Được làm bằng 100% chất liệu vải satin chất lượng cao : chỉ được giặt khô hoặc giặc bằng tay

Chất liệu co giãn giúp cho bạn thoải mái và được hỗ trợ trong quá trình tập luyện

Có tấm lưới để thông thoáng khí tốt hơn

Phần ống chân rộng giúp bạn có thể di chuyển linh hoạt khi tập luyện