BẢO HỘ MẮT CÁ RDX NEOPRENE
PRODUCT SKU: NEP-A1
300,000VND
Mô tả
BẢO HỘ MẮT CÁ RDX NEOPREN
(RDX NEOPRENE ANKLET FOOT SUPPORT BRACE PROTECTION)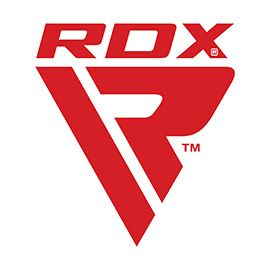 Built RDX neoprene ankle support is the highest quality NEO-II ™ material to ensure strength and resilience. Support includes Aerotherm ™ technology designed to wick away sweat, and is equipped with AM-S ™ treated to ensure antimicrobial properties to the protective film. The DotGrip ™ architecture at the base ensure a perfect grip and prevent slippage during workouts.
Feature:
NEO-II ™ material for improved strength

Aerotherm ™ technology - remove excessive sweating and to ensure breathability

Unique DotGrip ™ architecture at the lower end for a perfect fit and no slipping

Contour fit design with AM-S ™ treatment antimicrobial properties to ensure

Advanced Open Toe design to mitigate the risk of slipping and maintain smooth blood flow

Made in: UK
---
Với chất liệu NEO-II ™ chất lượng cao nhất, đảm bảo sức mạnh và khả năng phục hồi. Công nghệ Aerotherm ™ được thiết kế để thấm mồ hôi, và được trang bị AM-S ™ được xử lý để đảm bảo tính chất kháng khuẩn.
Đặc điểm:
Vật liệu NEO-II ™ gia tăng độ bền

Công nghệ Aerotherm ™ - thấm mồ hôi tốt và đảm bảo khả năng thoáng khí

Thiết kế DotGrip ™ độc đáo ở đầu thấp hơn phù hợp và không trượt

Đường viền có đặc tính kháng khuẩn (AM-S ™)

Thiết kế mở ngón

Xuất xứ: Anh