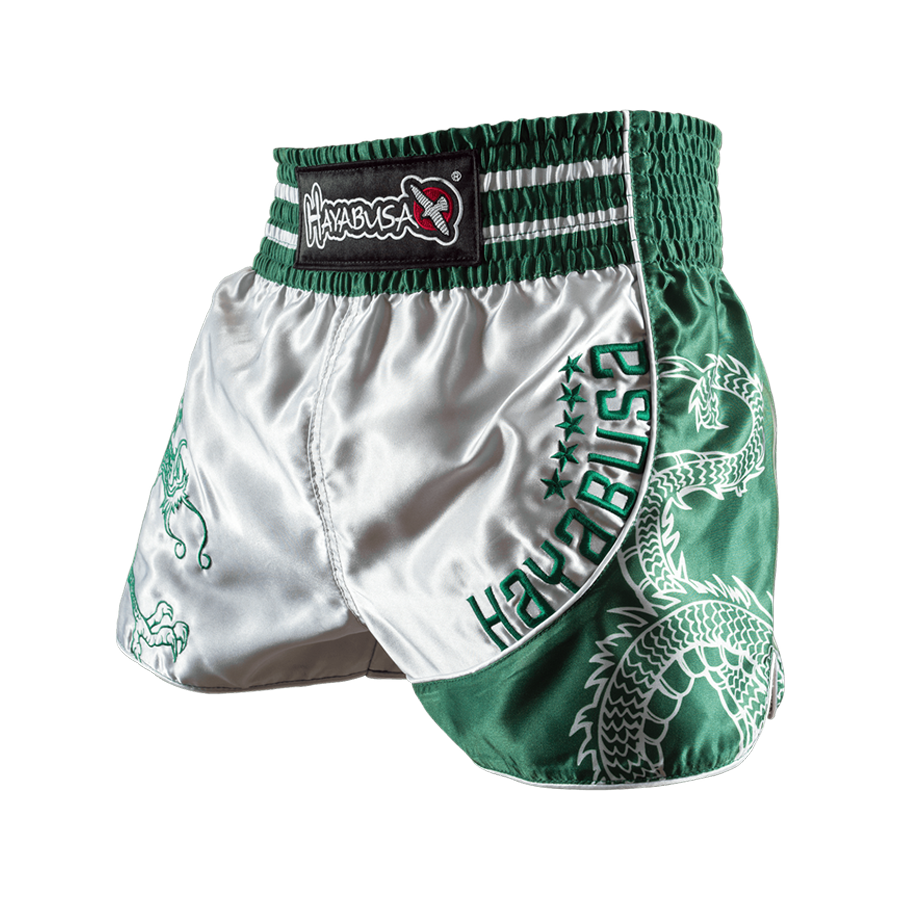 Quần Hayabusa Sacred Muay Thai Shorts - White/Green
PRODUCT SKU:
500,000VND
Mô tả
HAYABUSA MUAY THAI SHORT - WHITE/GREEN
(QUẦN MUAY THAI HAYABUSA - TRẮNG/XANH LÁ)

Features :
These Muay Thai Kickboxing Shorts have a traditional elastic waistband that provides the perfect fit every time.

Authentic Muay Thai graphics and embroidery make these a great addition to your Muay Thai gear.

100% polyester keeps these Muay Thai shorts cool and comfortable.

Large leg holes deliver completely unrestricted range of motion for these Muay Thai kickboxing shorts.
---
Đặc điểm :
Quần muay thai Hayabusa có phần thắt lưng co giãn tạo cho bạn cảm giác vừa vặn và thoải mái hơn.

Đồ họa và những đường thêu là một sự bổ sung tuyệt vời cho quần muay thai của bạn có độ bền lâu hơn.

Được làm bằng 100% vải Poly giữ cho những chiếc quần này luôn mát mẻ và thoải mái.

Ống chân lớn giúp cho bạn có thể di chuyển linh hoạt mà không lo sợ bị rách