Túi Title Boxing Vintage Leather Gear Bag - Black/Red
PRODUCT SKU:
2,000,000VND
Mô tả
TITLE BOXING VINTAGE LEATHER GEAR BAG - BLACK/RED
(TÚI TITLE BOXING VINTAGE - ĐEN/ĐỎ)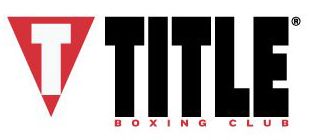 Features :

High quality, all-leather construction with ultra-durable nylon straps
Perforated top center closure allows for breathability and air flow
Dual zipper closure with pull tab for easy opening and closing
Approximately 18" (length) X 10" (width) X 9" (height) and 31" (circumference)
Embossed glove designs on each end with classic woven TITLE labels
Zippered end for gloves or shoes, plus an open side pocket on one side
---
Đặc điểm :
Sản phẩm chất lượng cao, được làm bằng da thật với dây đai dù siêu bền.




Có tấm lưới ở phía trên giúp cho đồ vật bên trong luôn khô ráo và thoáng khí, tiêu diệt những độ ẩm.

Khóa kéo giúp bạn có thể mở ra và đóng lại dễ dàng.

Chiều dài 45cm x chiều rộng 25cm x chiều cao 22cm và chu vi 78cm.

Nhãn hiệu Title được thêu dập nổi với phong cách cổ điển.

Đầu có ngăn kéo cho găng tay hoặc giày, đồng thời có túi mở ở bên hông rất đa dạng.