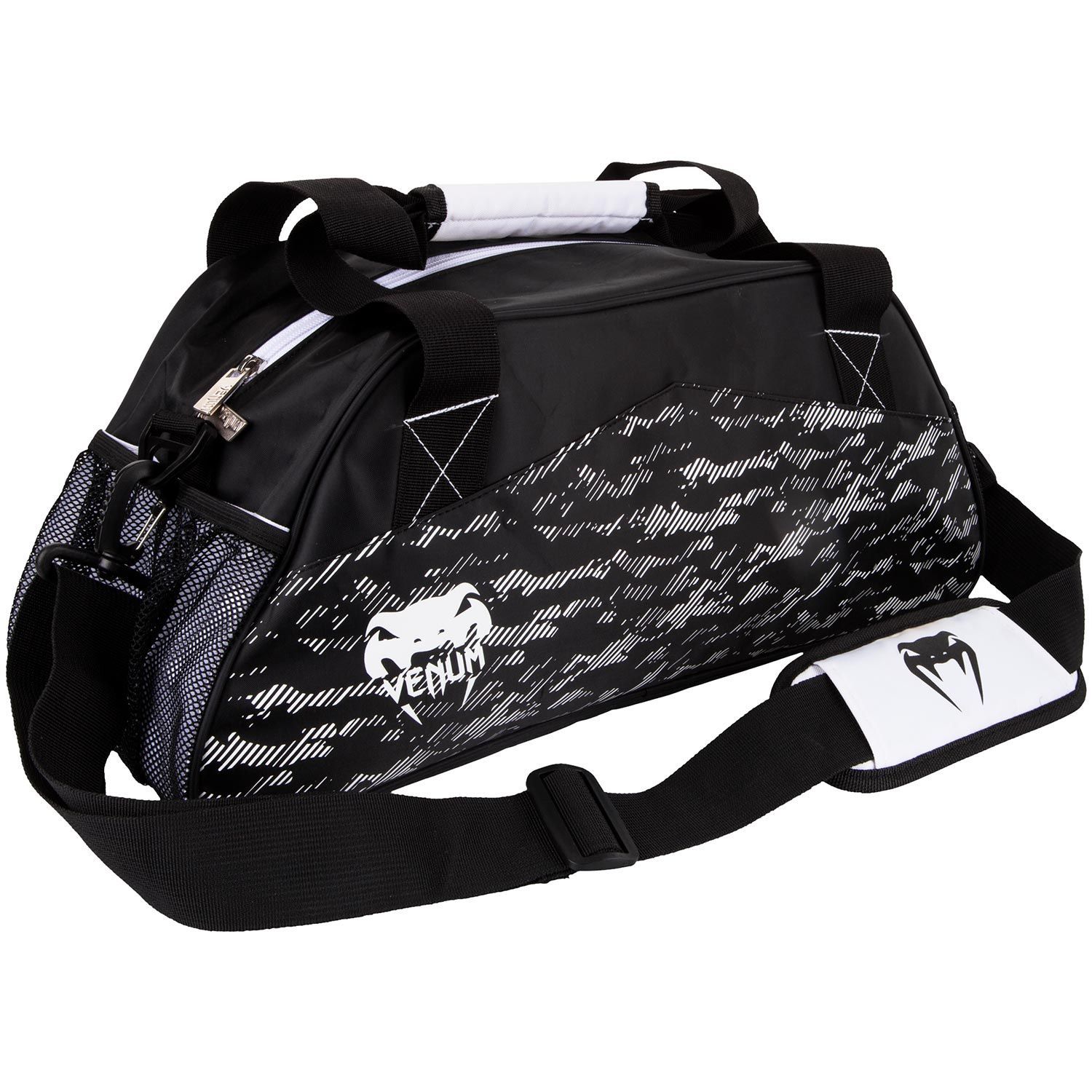 Túi Venum Camoline Sports Bag - Black/White
PRODUCT SKU:
1,200,000VND
Mô tả
VENUM CAMOLINE SPORTS BAG - BLACK/WHITE
(TÚI THỂ THAO VENUM CAMOLINE - ĐEN/TRẮNG)


Description :

Stylish, compact and practical, the Venum Camoline sports bag will allow you to carry your workout clothes!
It has various pockets that allow you to organize your personal belongings safely.
With the included shoulder strap you have the option of using the Camoline bag as a shoulder bag or handbag!
Features :
100% Polyester
Main pocket with zipper
Small internal pockets
2 side mesh pockets
Handles and shoulder strap padded for comfort
Dimensions: 480 x 200 x 210 mm

---
Mô tả :

Phong cách, nhỏ gọn và thiết thực, túi thể thao Venum sẽ cho phép bạn mang theo những vật dụng cá nhân cần thiết khi đi tập.

Có nhiều túi nhỏ khác nhau giúp bạn có thể sắp xếp đồ đạc dễ dàng và an toàn.
Dây đeo vai đi kèm, bạn có thể dùng nó để làm túi xách hoặc túi đeo vai.

Đặc điểm :
100% chất liệu Polyester

Túi chính có khóa kéo

Những túi nhỏ nằm bên trong




Túi lưới 2 mặt

Tay cầm và dây đeo vai có đệm cho bạn cảm giác thoải mái

Kích thước : 48cm x 20cm x 21cm