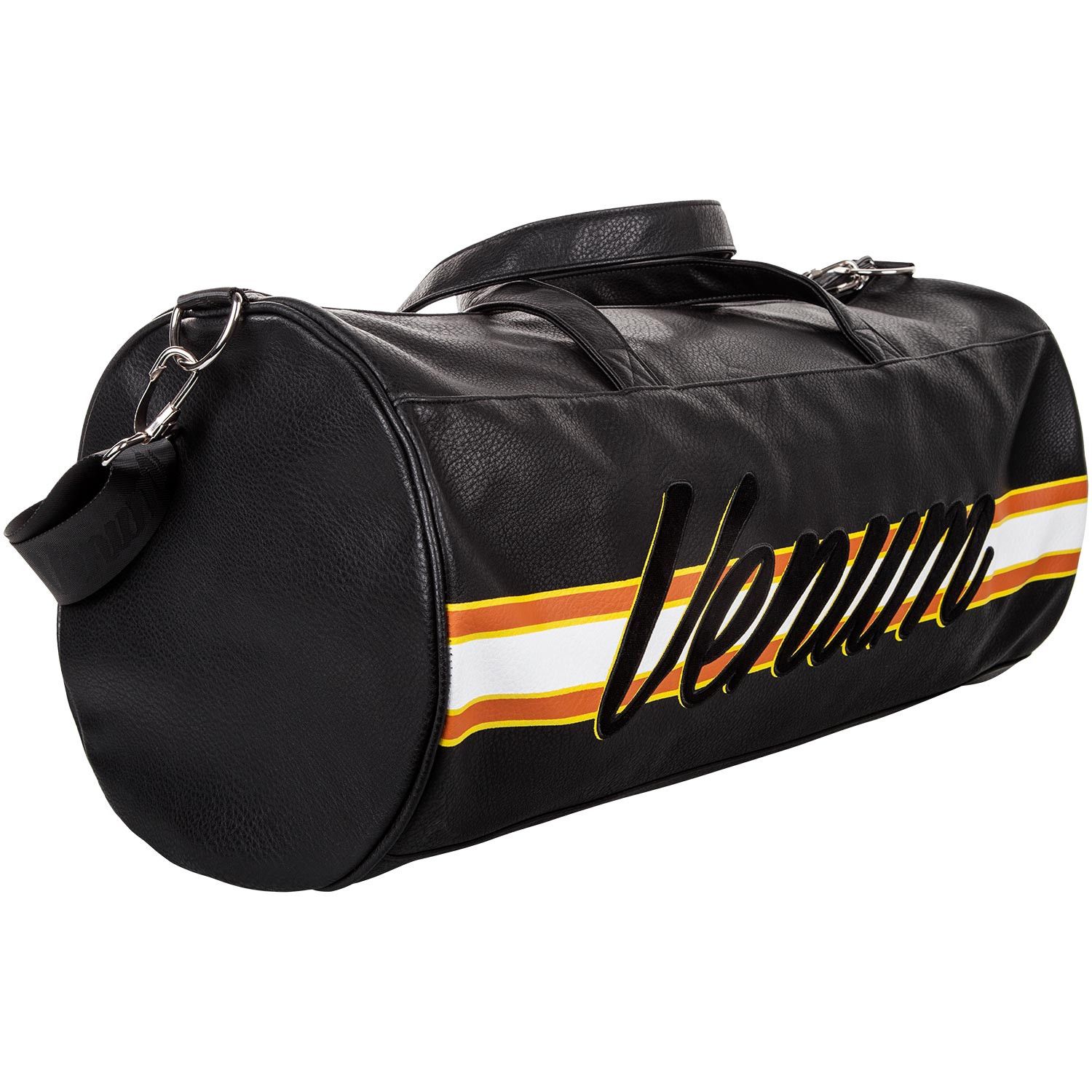 Túi Venum Cutback Sport Bag - Black/Yellow
PRODUCT SKU:
1,700,000VND
Mô tả
VENUM CUTBACK SPORT BAG - BLACK/YELLOW
(TÚI THỂ THAO VENUM CUTBACK - ĐEN/VÀNG)
The Venum Cutback gym bag will give you a vintage classy style!
Its wide opening will easily allow you to take all your sports equipment (shin guards, boxing gloves and helmet ...).
Much more than a gym bag, you can use this Venum Cutback bag every day for all your activities.

Features :
100% PU leather: ultra-resistant and good hold.

Wide opening and large storage capacity.

External pocket with zip.

Custom lining in polyester.

Adjustable strap with metal buckles: for better resistance.

Two wrists of transport.

Dimensions: 60cm x 30cm x 25cm.



---
Túi thể thao Venum CutBack mang đến cho bạn một phong cách cổ điển đẳng cấp !
Bên trong túi rộng sẽ giúp cho bạn có thể đựng được nhiều món đồ cần thiết khi đi tập ( bảo hộ chân, găng tay boxing, bảo hộ đầu,...)
Không chỉ đơn giản là túi tập thể thao, bạn có thể sử dụng nó với những hoạt động hằng ngày hoặc là đi du lịch
Đặc điểm :
Được làm bằng 100% da tổng hợp siêu bền và chịu nặng tốt

Khoang bên trong rộng có thể chứa đựng được nhiều vật dụng cá nhân

Những ngăn bên ngoài đều có khóa kéo

Lớp lót được làm bằng vải Poly có thể điều chỉnh

Dây đeo vai có thể điều chỉnh bằng khóa kim loại : cho sức đề kháng tốt hơn

Bạn có thể dễ dàng vận chuyển với 2 dây đai được xách lên

Kích thước : 60cm x 30cm x 25cm.