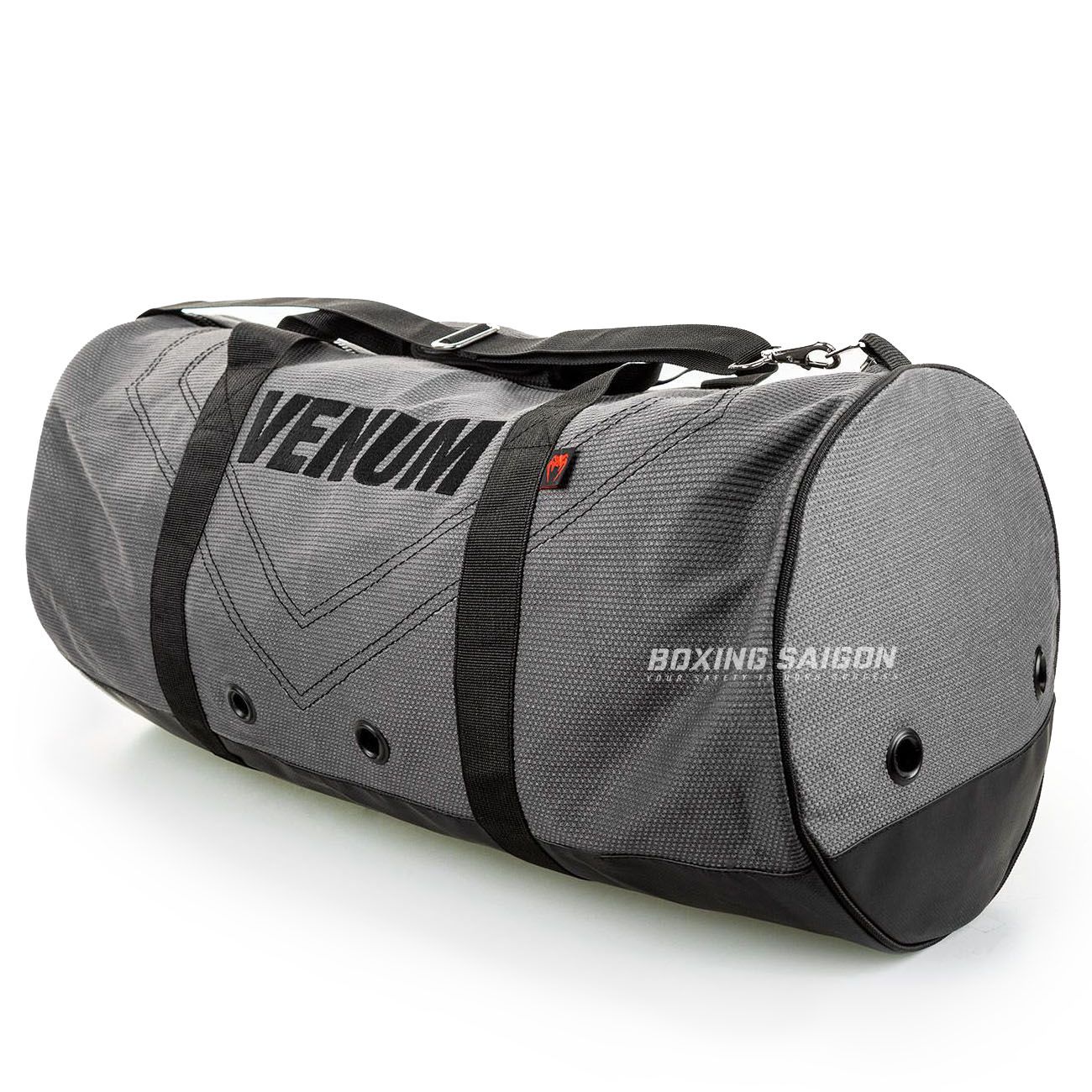 Túi Venum Rio Sport Bag
PRODUCT SKU:
1,400,000VND
Mô tả
VENUM RIO SPORT BAG
(TÚI THỂ THAO VENUM RIO)


This cylindrical sports bag is a nod to Brazilian Jiu Jitsu practitioners, although perfect for any other discipline.
Its large capacity allows carrying of kimonos, towels, boxing gloves, shin guards ... everything you commonly use in training.
It can be worn over the shoulder or carried by hand. It is robust and will accompany you for years thanks to a construction mixing Pearl Wave cotton (the same used on Jiu Jitsu Gi) and a waterproof PU on the lower section.
It also has several metal eyelets to allow its ventilation.
Features

:
Pearl Wave cotton of 450g per m2,

30 cm in diameter and 65cm in length

Waterproof PU on the bottom

Embroidered

Adjustable padded strap for comfort

Reinforced handles

Metal eyelets for ventilation

Metal Venum branded zipper.

Bag Size : Unique Size

Brand : Venum
---
Túi thể thao này phù hợp cho các học viên Brazil Jiu Jitsu, mặc dù nó hoàn hảo cho bất kỳ bộ môn nào khác.
Sức chứa lớn của nó cho phép mang theo kimono, khăn tắm, găng tay đấm bốc, bảo vệ ống chân ... mọi thứ bạn thường sử dụng trong tập luyện.
Nó có thể được đeo qua vai hoặc xách tay. Nó chắc chắn và sẽ đồng hành cùng bạn trong nhiều năm nhờ kết cấu pha trộn giữa bông Pearl Wave (loại được sử dụng trên Jiu Jitsu Gi) và lớp PU chống thấm ở phần dưới.
Nó cũng có một số khoen kim loại để cho phép thông gió.
Đặc điểm :
Bông sóng ngọc trai 450g trên mỗi m2

Đường kính 30 cm và chiều dài 65 cm

PU chống thấm ở phía dưới

Thêu

Dây đeo có đệm có thể điều chỉnh để tạo sự thoải mái

Tay cầm được gia cố

Khoen kim loại để thông gió

Khóa kéo hiệu Venum bằng kim loại.

Kích thước túi độc đáo

Thương hiệu: Venum